by Janne Nilsson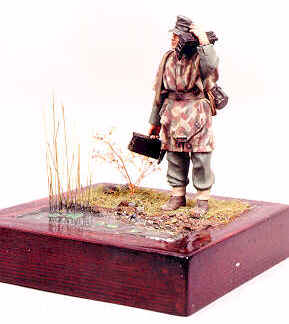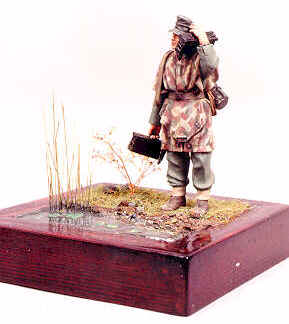 This model originated from a resin figure from Verlinden in 1/32 scale. I altered the pose was by placing ammo boxes in the figure´s hands. I also added a new head. The converted figure was then painted with Humbrol enamels.
The base was built up using Celluclay, some plastic sheet and aluminium foil.
And my story behing the scene? This lone soldier finds himself on the wrong side of a river and the bridge has been blown away…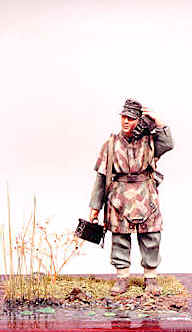 This article was originally published in IPMS Stockholm Magazine in May 1999.