originally by Urban Fredriksson & Martin Waligorski
updated by Olle LIndau

---
   

From the Editor
Urban Fredriksson's Color Reference Charts were first published on the web as early as 1991 – on rec.models.scale newsgroup. The material was then published on the web as part of the newsgroup's FAQ. In 1998, Urban gave us his kind permission to revise and update the charts. Since then they have been hosted at the IPMS Stockholm's site. The charts have been excessively updated since, with new contents, more user-friendly format and on-screen colour samples, these charts are an one-of-a-kind, indispensable piece of colour reference for modellers.
Introduction
---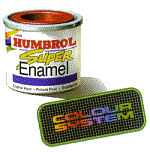 This part two of Urban's Colour Reference Charts deals with model paints and colour conversion between different paint manufacturers.
The previously published Part One focuses on authentic military colours organized by country and time period. It also contains the general information, helpful hints, the description of FS 595 standard and it's use in modelling. It can be accessed through the link below.

Colour Reference Charts – Part I
For clarity, the helpful information about using the charts has been included in both parts.
General
---
This section contains general information about these charts and helpful hints about using them.

Using the charts
General help, notation convention, sources.

A Few Notes About Accuracy
How accurate are these colour references? Is there an absolute reference?

Using Model Paints
Which type of paint should you use?
Model Colours by Paint Manufacturer
---
colour tables and conversion matches for model paints divided by manufacturer.

Aeromaster Enamels
An enamel equivalent of Aeromaster's Warbird Acrylic Colours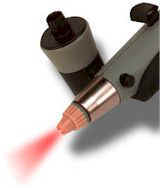 Aeromaster Acrylics
The now defunct Aeromaster company produced the Warbird Acrylic Colours line of authentic aircraft colour shades.

Airfix
Airfix model paints are old news, but these numbers can still be found in Airfix kits up to the late 1970s.

AK Realcolors
AK Real Colors vs Mr Hobby/Color, Tamiya, Vallejo, Hataka, Humbrol Model Master and Lifecolor

Gunze Sangyo Mr Hobby and Mr Color
Gunze Sangyo Aqueous colours (Mr Hobby) are still some of the finest acrylic airbrush paints.
Mr Color is the solvent (laquer) based range which overlap Mr Hobby to a large extent, but the numbers may differ.

Heller old
Heller paints have been long-discontinued, but references can still be found in Heller kits from the 1960s-70s.

New Heller modern model paints, acrylic.

Humbrol vs Tamiya, Xtracolor, Polly S, Revell, Gunze Sangyo, Model Master

Humbrol vs Lifecolor, Vallejo Model color, Ammo-Mig, AK Acrylics
Throughout Europe, Humbrol is still synonymous with "model paint".

Humbrol Authentic
No longer available, the Humbrol Authentic line was designed to represent authentic historic military colours.

Italeri
Italeri has designed their own brand of acrylic model colors

Polly S
Best known by railroaders, Polly S has a solid range of quality acrylics.

Revell Email and Aqua
Revell Germany painting guides refer invariably to their own brand of  model colors.
Revell has enamel (Email) and corresponding acrylic (Aqua) colors

Tamiya
Tamiya manufactures a very succesful range of fine acrylic model paints.

Model Master FS Enamels
Manufactured by Testors, these paints are especially well known in the US.

Xtracolor and Xtracrylics
Marketed by Hannants, Xtracolor enamels are unique with their invariably glossy finish suitable for decals.
Miscellaneous Resources
---
Other useful charts

Humbrol Colour System Binder
Humbrol's own quality blending recipes for the Super Enamel range
Colour Maps
---
The pages below show original colour maps as published by paint manufacturers.

Gunze Sangyo Aqueous
The manufacturers' colour map for the Gunze Aqueous range

Gunze Sangyo Mr colour
The manufacturers' colour map for the Mr colour range

Gunze Sangyo Acrysion
The manufacturers' colour map for the Acrysion range

Tamiya
Tamiya's own colour map for the  X and XF range

Model Master
Manufacturers' colour map complete with colour samples and FS numbers

Heller New
Hellers colour map for the new colour range

Revell
The manufacturers' colour maps  for the Email (enamel) and Aqua (acrylics) ranges.
Manufacturers choice
Model manufacturers choice of colour brand has been collected into this table