by Rick Kent
Does the Fw 190 need any introduction? Well… The Focke-Wulf Fw 190 still is widely regarded as Germany's best fighter. When it appeared on the Channel Front in 1942, it was more than a match for the contemporary Spitfires. At one time in 1942, desperate plans were being drawn by the British to mount a commando raid in France to steal one aircraft, fly it back to England and learn something about this most fearsome opponent. Soon the urgent problem had been "solved" by the Luftwaffe itself, personalized by Oblt. Armin Faber, who committed the navigational error of the worst kind and landed his brand-new fighter in… Wales.
Regardless of this, the Butcher Bird dominated air combat from the day of its introduction to the destruction of the Jagdflieger in the epic air battles of 1944, though by that time a full load or armor and armament had been added to A-8, which had lost most of the elan of the early war versions.
Late-war developments of the Fw 190, featuring in-line engines dramatically improving their performance on high altitude, appeared too late to make any difference.
The following profiles illustrate major fighter variants of this formidable aircraft.
Radial-engined Fw 190

Focke-Wulf Fw 190 A-2, Stab, Jagdgeschwader 26, Coquelles, France, Early 1942
 A-2 model was the first to enter service with the Luftwaffe. This particular specimen was flown by Hauptmann Rolf Hermichen, Geschwaderadjutant of JG 26.

Focke-Wulf Fw 190 A-3, Stab, III Gruppe, Jagdgeschwader 2, Morlaix, France, June 1942

This aircraft was the first one to fall into British hands intact. On the 23rd of June, 1942, Oberleutnant Armin Faber, Gruppenadjutant of III/JG 2 mistook the Bristol Channel for the English Channel and landed at an RAF Base in Pembrey, Wales. Well, at least that's what he said, though there are doubts about that story… His name has been quoted in many sources as "Arnim" but was in fact "Armin" Faber. JG 2 Richthofen and JG 26 Schlageter were at that time the only German fighter units left in France after the move to the East for the invasion of the USSR. They caused the RAF great problems, Fw 190s being superior in performance to the Spitfires.

Focke-Wulf Fw 190 A-4, 1. Staffel, I. Gruppe, Jagdgeschwader 54, Gatshina, Russia, November 1942

The above profile shows the A-4 model of the famous JG 54 Grünherz as based on the Eastern Front in temporary winter camouflage. This aircraft had been flown by the equally famous Oberleutnant Walter Nowotny who eventually scored 258 victories + 22 unconfirmed before being killed (by which time he had risen in rank to Major) in a Me 262 very shortly before the end of the war.

Focke-Wulf Fw 190 A-5/U-12, 2. Staffel, I. Gruppe, Jagdgeschwader 11, Husum, Schleswig-Holstein, Early 1944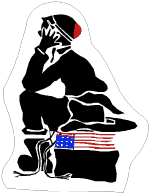 Later radial-engined Fw 190 variants featured the longer nose required by the more powerful BMW engine. The pilot of this red "13" was Leutnant Erich Hondt. I'm afraid I don't have any more information on his career, though the rudder shows 10 victory marks.

Focke-Wulf Fw 190 A-6/R-11, 2. Staffel, Nachtjagdgruppe 10, Bonn-Hangelar, Germany, April 1944

The A-6/R-11 was a night fighter version (Wilde-Sau) equipped with radar. Quite an unusual colour scheme I think – I found it in Adam Skupiewski's Fw 190 book published originally in Poland by AJ Press, Gdynia, in 1996.

Focke-Wulf Fw 190 A-8, 6. Staffel, II. Gruppe, Jagdgeschwader 300, Altenburg, Germany, May 1945
 This Fw 190 A-8 "Black 7" wore the above paint scheme when captured by the Americans right at the end of the war.
Inline-engined variants
Focke-Wulf Fw 190 D-9, 6. Staffel, II. Gruppe, Jagdgeschwader 2, Rommelhausen-Stockheim, Germany, Spring 1945
 This example of the Dora is characterized by the original "flat" cockpit canopy. Not much else can be said about this particular machine, and most of the other late-war German aircraft for that matter…

Focke-Wulf Fw 190 D-9, 6. Staffel, II. Gruppe, Jagdgeschwader 6, Germany, Spring 1945
 Here's the second 190D-9 with the later "blown" cockpit canopy. This aircraft has obviously been repaired, having a tail section from another put on to it.

Focke-Wulf Ta 152 H-1, Stab, Jagdgeschwader 301, Fintserwalde, Frankfurt, April 1945
According to my info (Aircraft of the Luftwaffe Fighter Aces vol. 2), Oberfeldwebel Josef Keil scored five victories in this aircraft.
Rick Kent is a modeller, IPMS:er and a productive aviation artist. His speciality are computer-generated aircraft profiles.
This article was originally published in IPMS Stockholm Magazine in December 1998.