by Mark Davies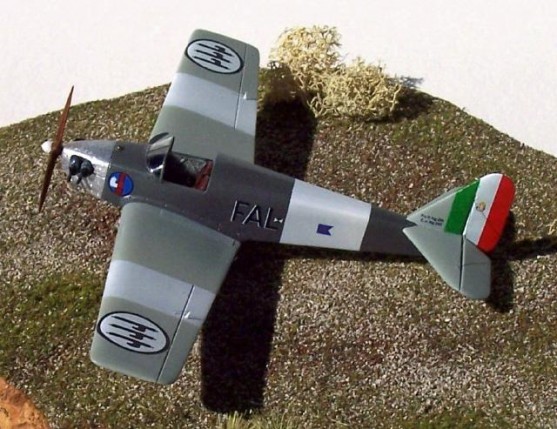 The A.V.I.A. company (not be confused with the Czechoslovakian Avia) was founded by a well known Italian pilot, F Lombardi, in 1938. The FL.3 was a 2-seat touring plane powered by a Czech 45 hp Persy II engine, and was designed to meet an Italian Air Ministry requirement for a low-cost aircraft to be used by Italian aero clubs.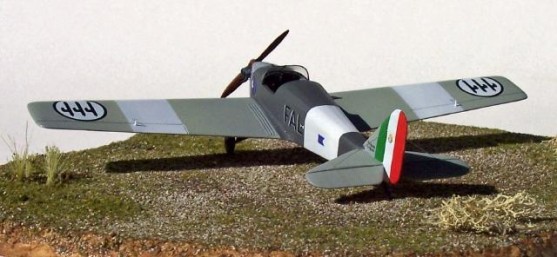 Series production began, but with a more powerful 60 hp CAN D/UVs engine. The aircraft gained its FL.3 designation when it was selected as an initial trainer by the Regia Aeronautica. 250 FL.3's were produced, 20 being for the Croatian Air Force. During WW2 250 were seized by the Germans, and post-war they were used by Italian, Swiss, and Czech aero clubs.
The RS Models kit is a very simple multi-media limited-run offering, with all injected parts on one sprue, a small photo-etched fret, vac-formed canopies and decals for either a Croatian or Italian machines. It is a very quick build indeed and very straightforward. I don't recall any fit problems, and the decals were great. I skinned my cowl in Bare Metal foil, and then reproduced a machine-turned effect with 1200 grit wet & dry paper held in forceps. I think the only extra detail I added were control horns for the ailerons.
I recommend this kit to anyone who likes light aircraft of the 1930's.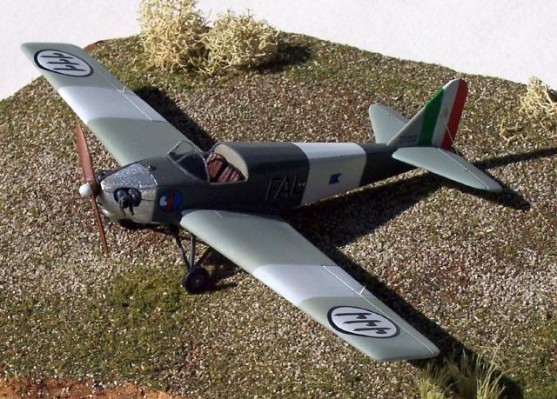 This article was originally published in IPMS Stockholms Magazine in January 2007