I have the ambition to model the Rolls-Royce Griffon 57 Engine Installation in 3D for 3D Printing in 1/32 scale and thought that it might be interesting to publish a series of work in progress articles about the project.
The first thing I do when starting a project is to check my library, or the internet or actually talk to somebody who might know more than me about the subject. This sounds basic, but I have seen and done so many mistakes just because that little piece of information was overlooked. In this case I learned that all versions of the Shackleton was powered by the same Rolls-Royce Griffon Mk.57A Engine with rotol 6-blade counter-rotating propellers.(except the MR.Mk1 wich where brought up to MR.Mk 1A standard no later than 1956) and therefore I would be able to use any good image or drawing of a Shackleton as a reference.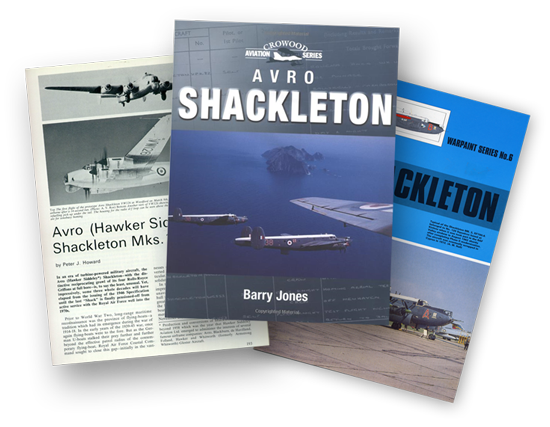 Once a basic understanding of the subject is achieved the next fun part starts! Is there any drawings out there, and how Close to "reality" are they? Capturing complex 3 dimensional forms in a 2 dimensional drawing is not easy, and often the external shape we modelers are so obsessed with is just one of several possible solutions, take a look on the Bf 109 Oil-cooling cover for example. In the Shackleton case, not that many built and not a lot of different subcontractors, the engine  cowlings, spinner shape and propellers looks to be very similar from beginning to end. Knowing this I started comparing drawings from Warpaint no 6 drawn by Chris Bowley and Aeromodeller:
so… which one is correct.. or is any of them even Close?
lets see… its time to turn to reality…
When searching your database for a good reference picture try to find one taken with a tele-lens and as perpendicular to the feature you want to check as possible.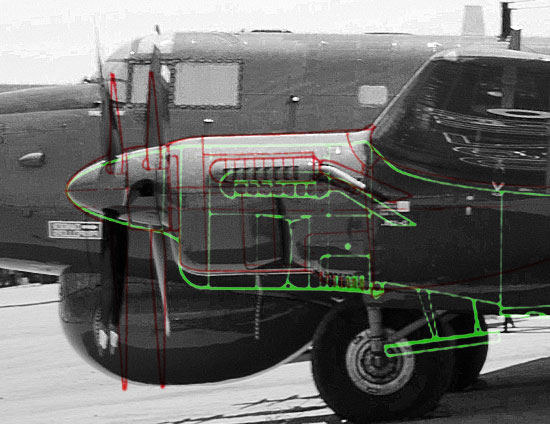 The drawing from Aeromodeller looks to be a bit closer to this reality, but the spinner is off and it is a bit flatter on the underside, but we have a base for the modeling to start from.
Measurements for the 1:1 package should be around:
Length; 3.13m
Width; 1.63m
Prop D; 4,09m
Any comments or tips on references would be most welcome!
To be continued….
Sources:
Warpaint Series no 6; Avro Shackleton. by Alan W.Hall
Crowood Aviation Series; Avro Shackleton. by Barry Jones
Profile Publications no 243; Avro Shackleton Mks. 1 to 4. by Peter J Howard
Aviation News Mini-monograph; Avro Shackleton MR.Mk.3. by Chris Ashworth
Aeromodeller drawing no 2702
Wikipedia
Primeportal