On Saturday February 8th the Maritime Museum in Stockholm had a model-themed day, and IPMS Stockholm was there to hold the banner high! We entertained and provided fun facts to every visitor passing by, while enjoying ourselves with some model building and lots of talking.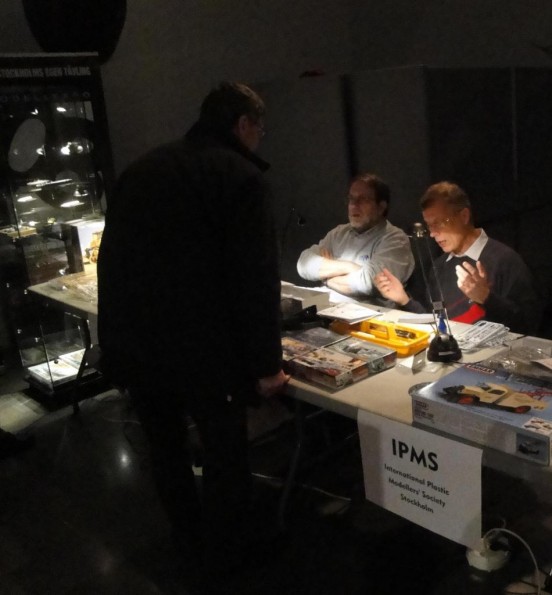 Since our beloved Armchair Admiral Lundberg have moved to Germany and (presumably) entered service with the High Seas Fleet the Stockholm Squadron was commanded by the highly competent Kapteeni Kai who accommodated us at the museum.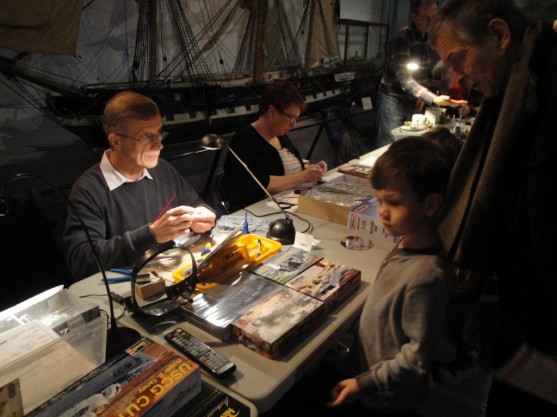 By the end of the day the museum staff told us they'd had over a thousand visitors of all ages, many of which had passed by our tables and asked questions or just observed us in action. Quite a few of the visitors were in the process of building something themselves at home, and were happy for any advice we'd share with them.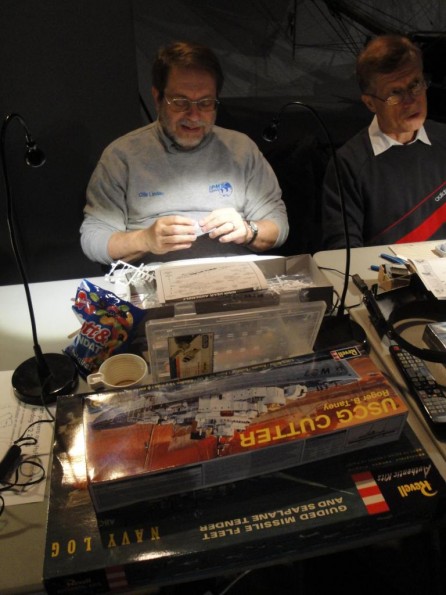 If you're at the Maritime Museum, it feels only natural that you'd bring a maritime-themed model to fiddle with. Seamen Olle and Hans were exemplary in this regard! While Seaman Olle scraped corals (or was it mould-flash? Who can tell?!) from the hull of his US Cutter, Seaman Hans inspected the deck of several small US landing craft.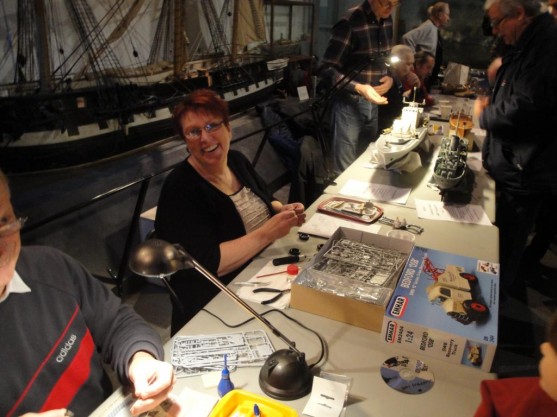 What's this?! This isn't a maritime model!
Oh well. Landlubber Lisa was building a charming truck, which she said would "become something different". Interesting!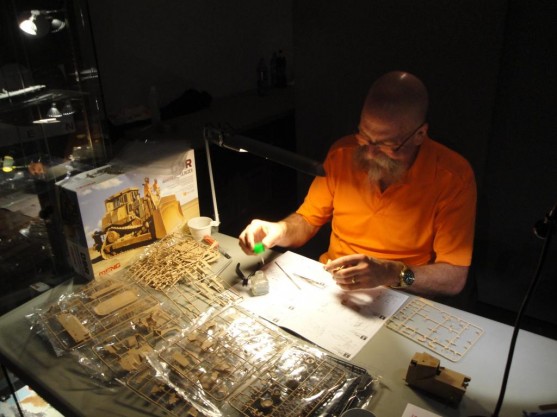 Her husband isn't setting any examples here either. But Landlubber Mats seemed to enjoy fiddling with the innumerable parts of his bulldozer. At least his facial hair is decidedly maritime-themed.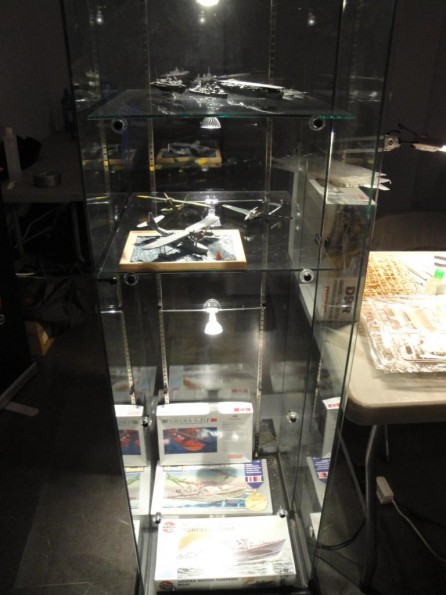 The little cabinet displaying some of our models. An Imperial Japanese squadron in 1/700 scale, and a couple of flying boats. Note that the submarine on the far left is longer and bigger than the destroyer next to her!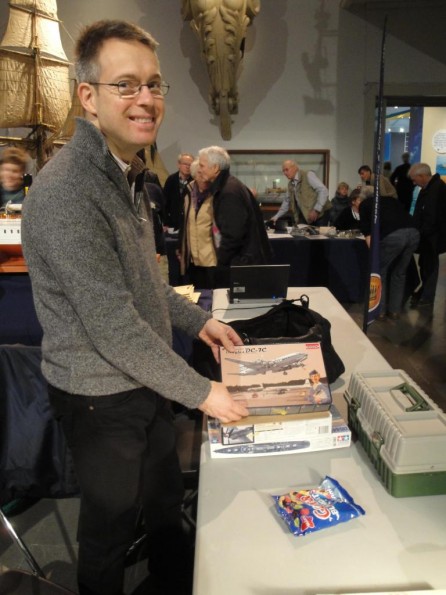 More members than initially expected arrived, so we had to hijack a few more tables, closer to the entrance. Kaigun Daisa Jonas was very pleased. Yatta!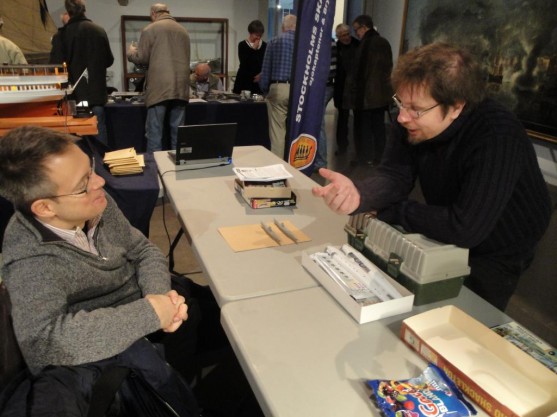 Kaigun Daisa Jonas and Nitõsuihei Lars obviously involved in a very serious discussion. Hai!
When specific questions about history arose we set sail for the museum's library & archive, open for this special occasion, where we could use "old geezer-google", as Kaigun Daisa Jonas elegantly put it. Arigato!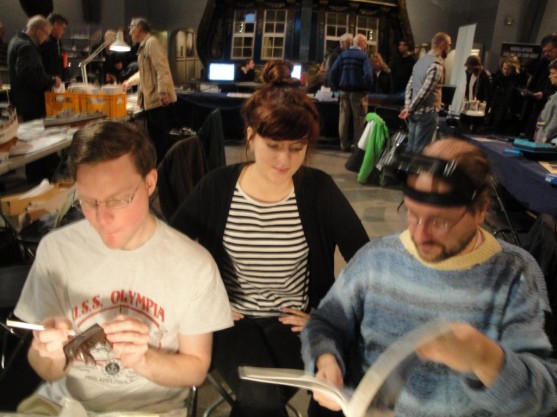 Fortunately, one of the first things the visitors would see upon entering the museum would be this extremely fashionable trio, dressed for the occasion. Seaman Joakim honored the protected cruiser USS Olympia, while Lookout Vanda was rocking the sailor-look with her striped shirt, and last but not least Kapteeni Kai himself wearing a sweater which very much reminiscence the different shades of ocean-blue.
In all it was a very enjoyable day at the museum for visitors and IPMS members alike! Now we set sail and salute for this time, until September when we anchor at the museum again!
An extra 21-gun salute for Kapteeni Kai who organized most of the event!
Text and Photo By Joakim Hultman