Part Two
Photos by Magnus Fridsell and Martin Waligorski
Text by Martin Waligorski
Introduction
On the 27-28th March 1998, IPMS Sweden held Scandinavia's largest yearly event for model enthusiasts – IPMS Open, at the Technical Museum in Stockholm.
In the first part of this report, Magnus and I presented some of the aircraft, armor and figure models on display. Now is the time for ship models as well as selected dioramas and cars.
Since there are many photographs, the material has been divided into sections presented below.
Ships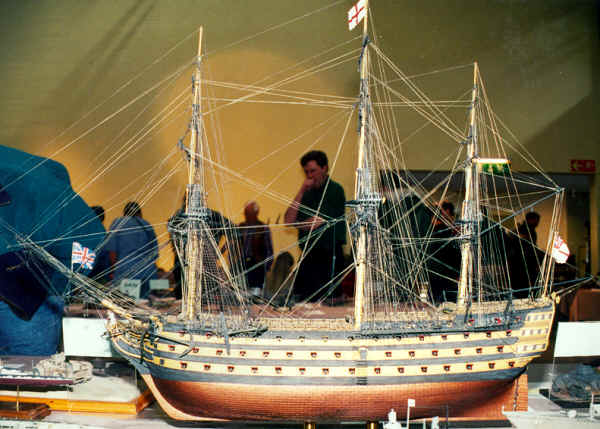 A real show-stopper was this magnificent model of HMS Victory. Another creation of Albert B.M. Tureczek. despite it's appeal, it took the second prize, loosing only to a Type XXI submarine model, also by Albert B.M. Tureczek!

Marco Torstensson used a 1/35th scale resin kit from Verlinden to assemble this German "Biber" mini-submarine.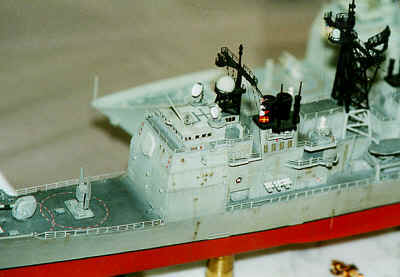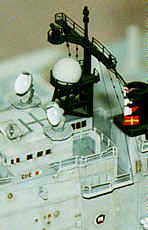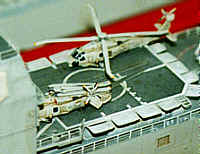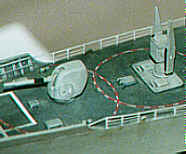 Tureczek's USS Ticonderoga impressed with a wealth of fine detail. Some of it can be seen here.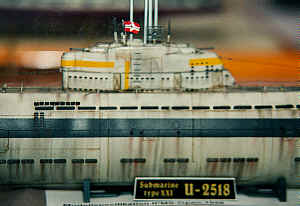 Finally, a class winner in ships category. A said before, the modeller is Albert B.M.Tureczek, and the model depicts a German Type XXI submarine, the U-2518. The quality and subtlety of weathering effects on this model was simply irresistible.

Dioramas and collections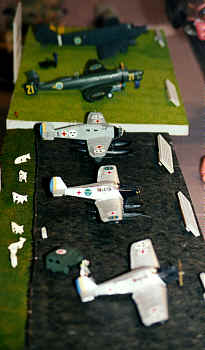 This is Göran Sebardt's impressive collection of all Junkers transport aircraft that served in Sweden. All modelled in 1/72nd scale.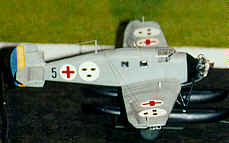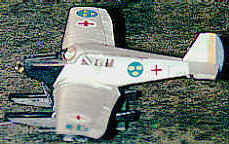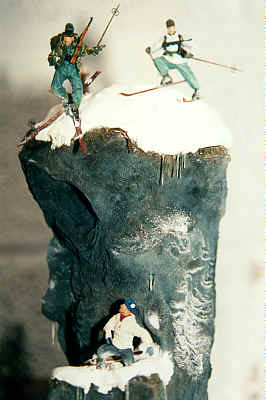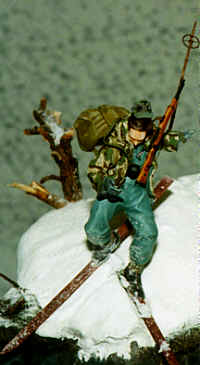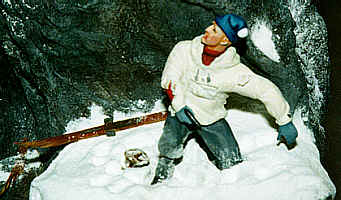 "Verdaamt!" was a title of this diorama, a contribution from Per Olav Lund. The choice of dynamic and difficult vertical composition, great story and excellent execution brought Per-Olav a prestiguous Best-in-Show award of IPMS Open 98.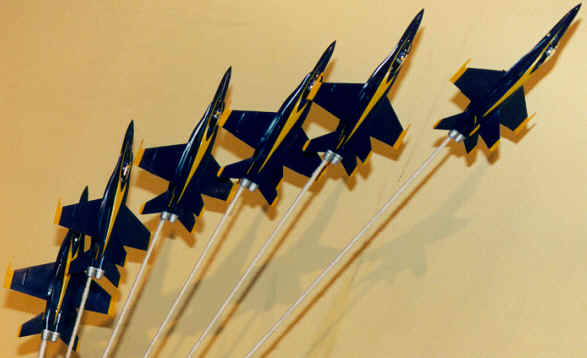 A whole flight of Blue Angles' F-18 Hornets in a dynamic display. This collection did not participate in the competition, and unfortunately, the author could not be determined.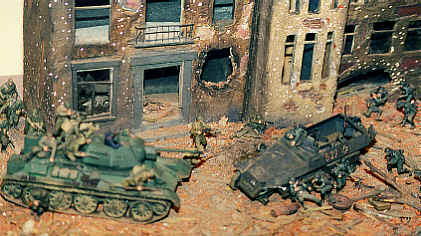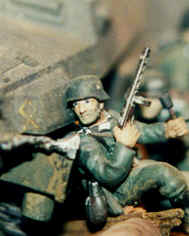 Erik Jansson designed and built this large scene depicting fierce fighting in Stalingrad.
Cars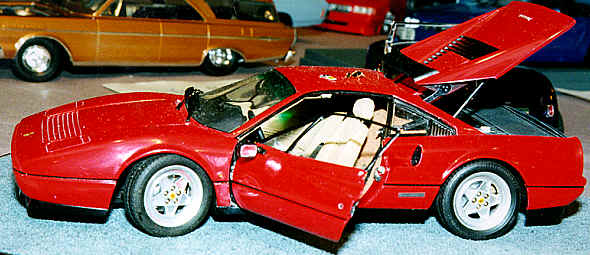 Despite many contesting car models, we present only one, as your photographer run out of film at the wrong moment! This beautiful Ferrari 328 GTB won a 1st prize in it's class. Model by Albert B.M. Tureczek.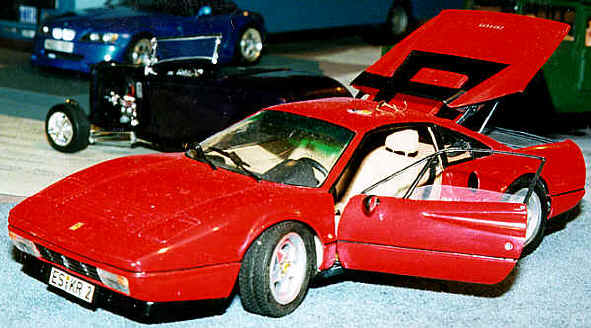 Back to main article
This article was originally published at IPMS Stockholms website 1998.