Model by Mikael Forslund
Text and photos by Martin Waligorski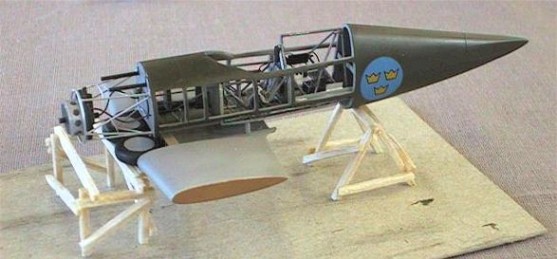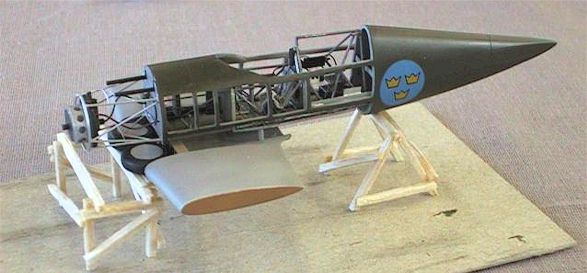 With war raging in Europe, Sweden was eagerly looking for modern aircraft to strengthen its air defenses. In 1939, the Swedish government commission in the US approached Vultee in search for a modern fighter type for the Swedish Air Force.
A contract has been signed on 6 February 1940 for 144 Vultee Model 48C's. They were to be called J 10 in the Swedish service.
By the time the first of the Vanguards were ready for delivery in September 1941, the US had an embargo in place and impounded the aircraft. All Model 48Cs intended for Sweden were seized by USAAF. A new name Vultee P-66 Vanguard was adopted. They received serial numbers of 42-6832 to 42-6975.
The aircraft were not wanted by their new owner. The British expressed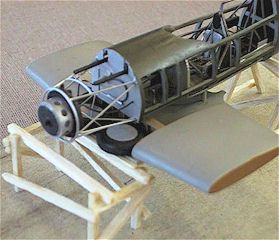 interest of taking over the lot, but it was decided otherwise. Of the 144 machines produced, 129 were sent to China under Lend-Lease. Fifteen were retained by USAAF and used as advanced trainers.
The only J 10 ever made was the mock-up produced by Vultee for demonstration purposes before the original contract was signed.
Production P-66s differed from the Model 48 mainly in the forward fuselage. The Model 48 had a streamlined cowling around the radial engine similar to the XP-42. Because of cooling problems the cowling was changed to a more standard type before production started.
The model was – quite naturally – a "deep sea" conversion. Mikael Forslund used the 1/72 Sword P-66 Vultee short-run kit as base. Actually, the only kit parts used where the two fuselage halves. Everything else was scratchbuilt.
The available reference meterial was scarce to say the least. Mikael had to rely solely on two period photographs of the mock-up published in Flyghistoriskt Månadsblad.
The result is a tiny model of one of the more esoteric subjects out there. It nevertheless makes a pleasant display of Mikael's excellent superdetailing skills.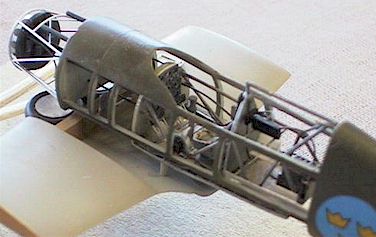 This article was originally published in IPMS Stockholm Magazine in January 2001.