Douglas DC-3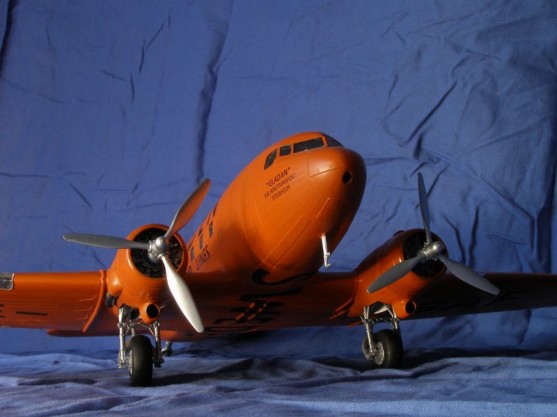 Vad är stort och orange?   Jag antar att några av er tänker på en Braniff Boeing 747, men svaret är en Monogram 1/48 Douglas DC-3.
Jag byggde min som ett svenskt plan i 2VK neutralitet färg. Den användes av AB Aerotransport (ABA) och sköts ner 1943.
What is big and orange?
I guess that some of you thought about a Braniff Boeing 747 but the answer is a Monogram 1/48 scale DC-3.  
I built mine as a Swedish plane in WW2 neutrality paint. It was used by AB Aerotransport (ABA) and was shot down in 1943.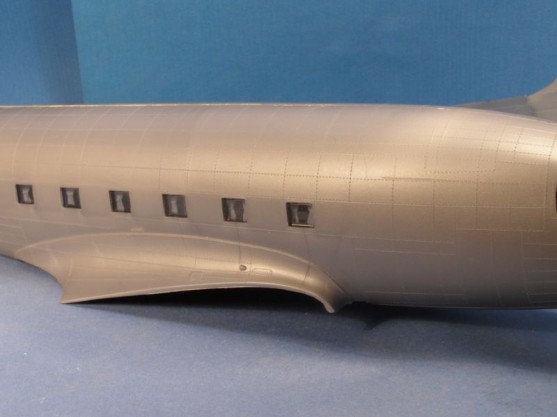 Under mina 40 år av modellbyggande har jag aldrig avslutat ett 1/48 plan, men nu har jag äntligen gjort det.
Jag slipade ner de upphöjda panellinjerna och ersatte dem med ett nitmönster.
During my 40 years of modelling I never finished a 1/48 plane but this time I finally made it.
I sanded down the raised panel lines and replaced them with a rivet pattern.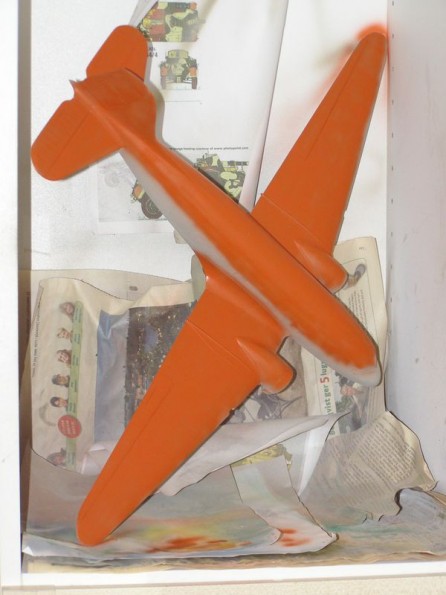 Men den är väldigt stor när man är van vid 1/72 skalan. Den passar knappt i min sprutbox.
But it is awfully big when you are used to 1/72 scale tanks. It hardly fits in my paint box.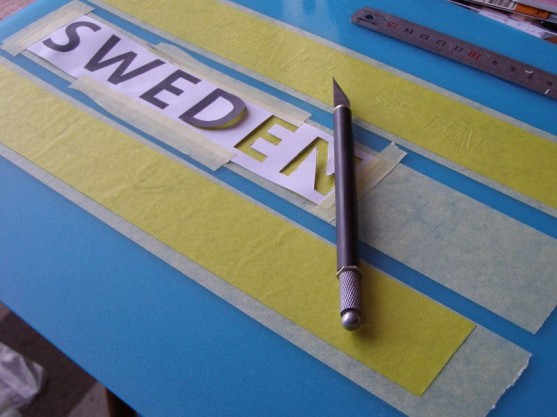 Jag skar ut masker för registreringsbokstäverna av maskeringstejp.
I cut masks for the registration letters from masking tape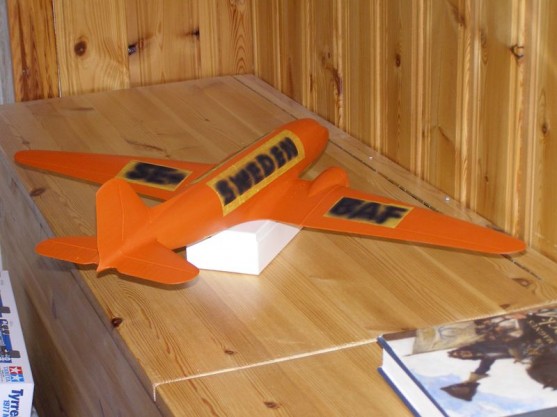 Maskade och målade svart
Masked and painted black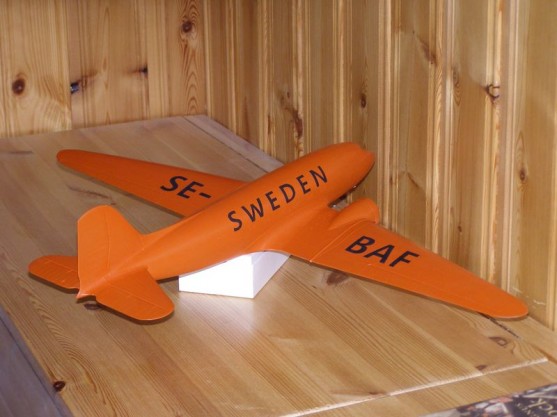 Sedan kom det ständigt lika nervösa avmaskningen. Vad gick fel den här gången?
Then came the ever nerve wrecking demasking. What went wrong this time?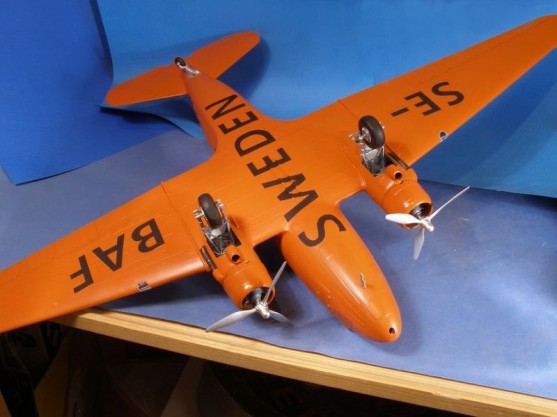 Inte mycket. Jag faktiskt känner mig nöjd med resultatet.
Not much this time. I actually feel pleased with the result.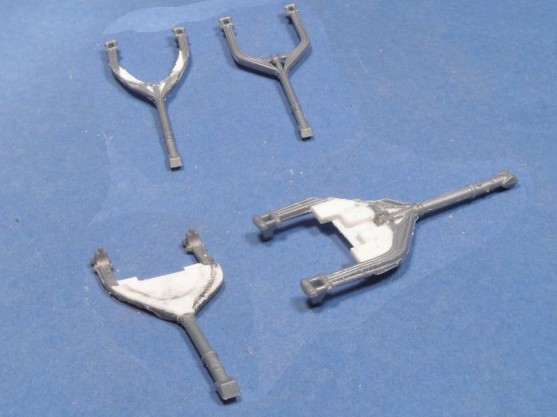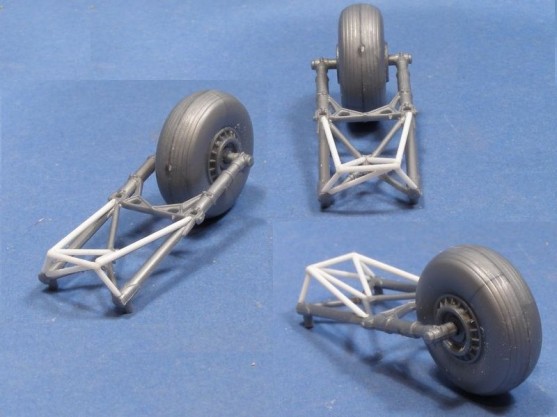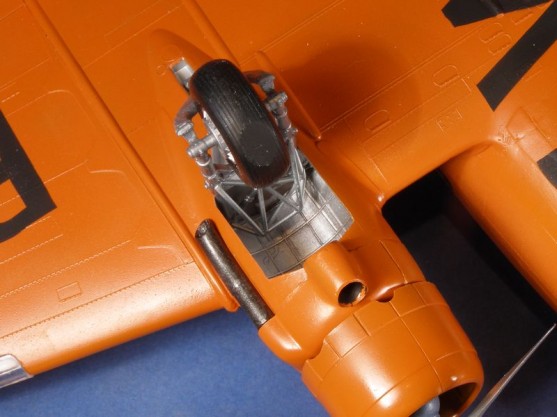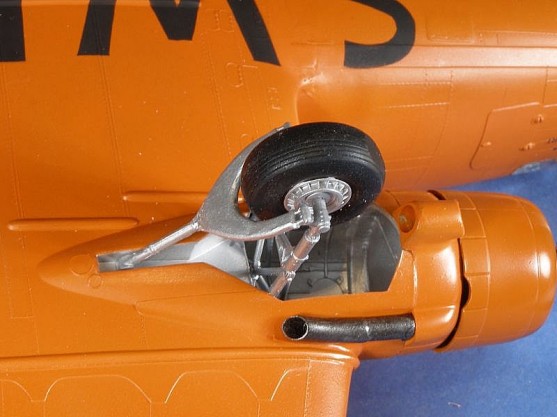 Jag bestämde mig för att ändra landningsstället till något som ser ut som ett förkrigs DC-3 ställ.
I decided to modify the landing gear to something that look like a prewar DC-3 gear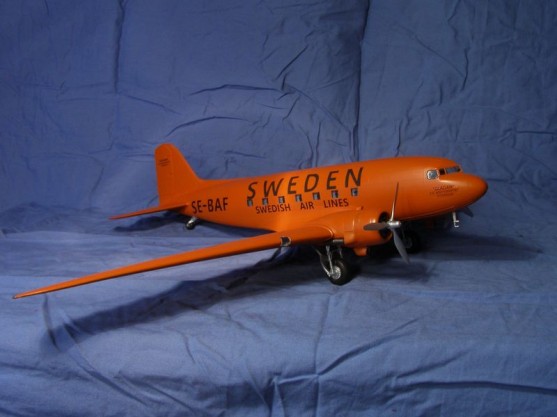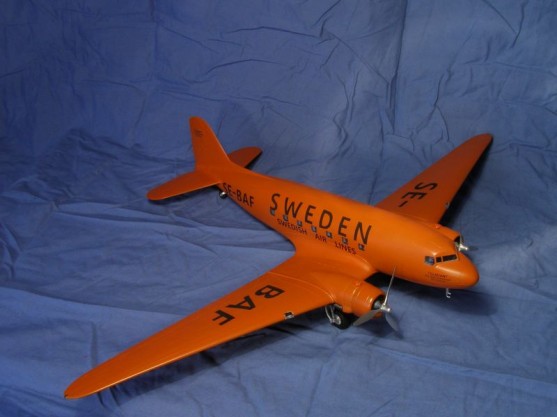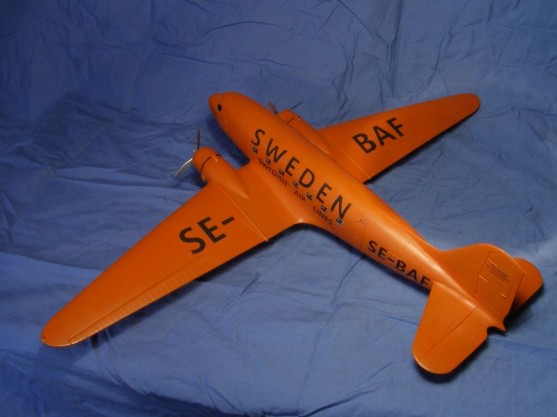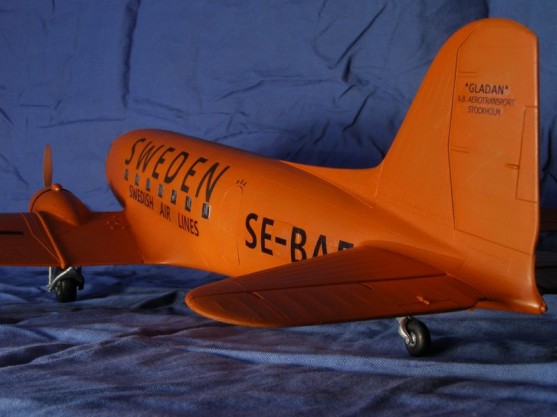 Min DC-3 är färdig. Jag bytte ut motorerna mot resinmotorer eftersom byggsatsens kändes lite enkla.
My DC-3 is done. I added resin engines to it as the ones in the kit was a bit simple.