by Martin Waligorski
Introduction
Biber was a mini-submarine used to some extent by Germans during World War II period. It could accommodate only a single crew, and offensive armament consisted of 2 torpedoes carried externally.
This submarine is quite exotic as a modelling subject, no mainstream kit of it being available as of this writing. However, some time ago Verlinden produced a neat (and costly) kit of the Biber in 1/35th scale. The kit is a part of a whole series of kits of German mini-subs and live torpedoes produced by Verlinden, and appears to be of high quality concerning accuracy and detail.
References on the Biber are, I believe, scarce, so I took a few photos of the real submarine while on a visit in the Imperial War Museum in London.
Biber submarine in Detail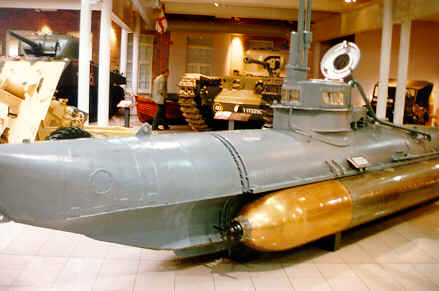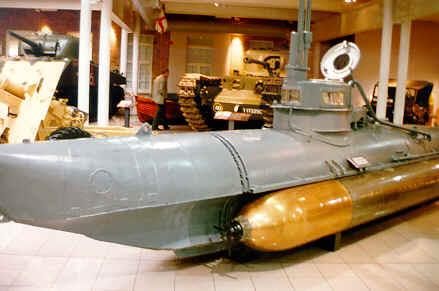 General view of the preserved Biber. Tanks in the background lend scale to the U-boat – as for the combat submarine, it is really small!
Photo: Martin Waligorski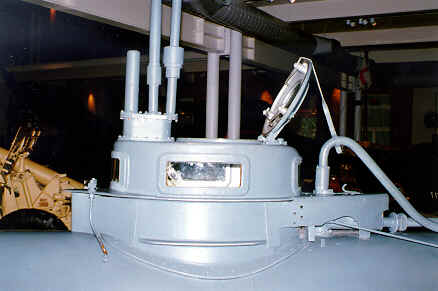 The tiny bridge (or rather cockpit?) is just big enough to house the crew's head. The entrance hatch is visible opened. The outside view is supported by means of four windows for surface drive, and the periscope when submersed.
Photo: Martin Waligorski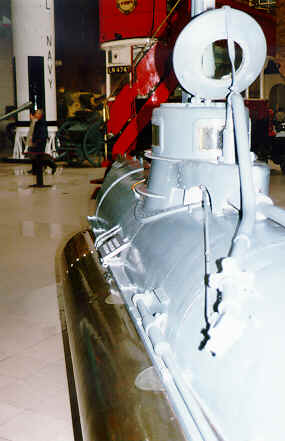 This is the view of the hull from the rear. A massive pipe of unknown purpose is protruding behind the bridge. Other interesting feature is the torpedo mount.
Photo: Martin Waligorski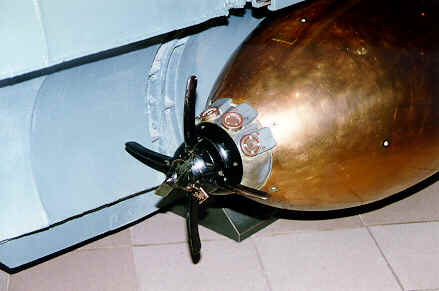 Close-up on the nose of the torpedo. This photo shows also how the hull is recessed to accept the torpedo's shape.
Photo: Martin Waligorski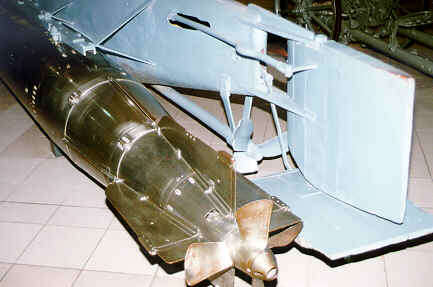 Another area which is rich in detail is the stern. The rudder and elevator assemblies can be seen, as is the single propeller driving the U-boat. The torpedo body extends quite far aft. Note that the starboard torpedo is missing on this particular submarine.
Photo: Martin Waligorski