model by Sven Örnberg
text and photos by Martin Waligorski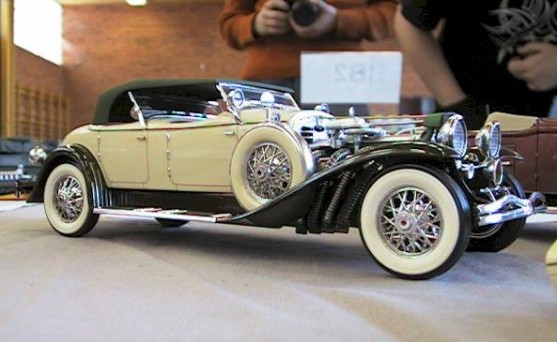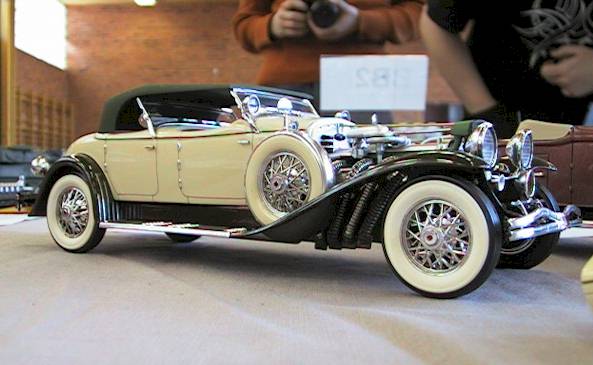 The Duesenbergs were one the finest examples of America's classic car era. This is the 1934 Duesenberg Dual Cowl Phaeton.
When it came to exclusive, custom-built automobiles in the 1930s, it was hard to find anyone more talented than the Duesenberg brothers. Billed as "the world's finest motor car," the Duesenberg model J was first presented in December 1928. With its massive chassis and powerful 8-cylinder engine, this car could reach an awesome 180 kph in high gear. Its lofty elegance could be obtained for $16,000 when a Ford Model A was $600.
Sven Örnberg adorned the old Monogram kit with the superb finish shown here. The kit is of mid-1970's production with a one-piece body, typical for Monogram and fine considering its age, and can be built to a fine replica. The finishing takes a lot more work with all that chrome and the exposed engine.
This article was originally published in IPMS Stockholm Magazine in February 2003.