by Frank Spahr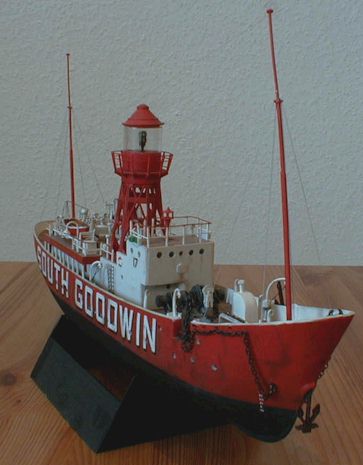 Somehow I find all kinds of modelling subjects attractive, and ships are no exception. This is my Revell Trinity lighthouse ship.
My modifications were limited to detail parts, which naturally were quite overscale in the kit. I replaced the kit railings, added some self-made oars and rigging. The new anchor chain is a real metal jewellery-style chain. I also drilled open the bulleyes, producing new glazing with Kristal Kleer.
After painting red, the hull received some amount of weathering, mostly with pastel chalks and Burnt Sienna oil paint. All rigging is from stretched black sprue.
The result is a fairly large model which even build with a few simple improvements looks attractive, not least because of this strikingly red finish. Recommended.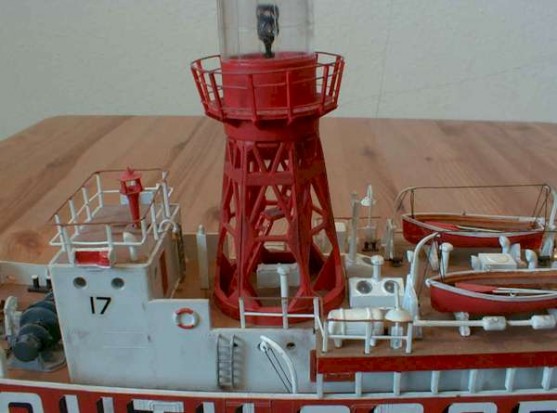 This article was originally published in IPMS Stockholm Magazine in February 2001.