Bang for the Buck Part VII
 by Rafi Ben-Shahar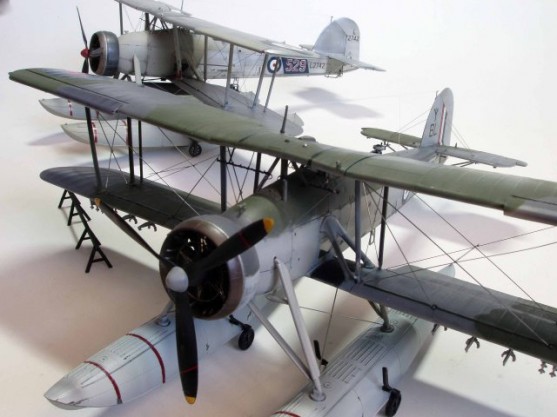 You may recall the stir that Tamiya aroused back in the year 2000 when the 1/48 Fairey Swordfish appeared. Typical to their meticulous engineering and having a tremendous presence, the kit was hailed by many modellers albeit its high price and requirement for an additional fret of photoetched parts.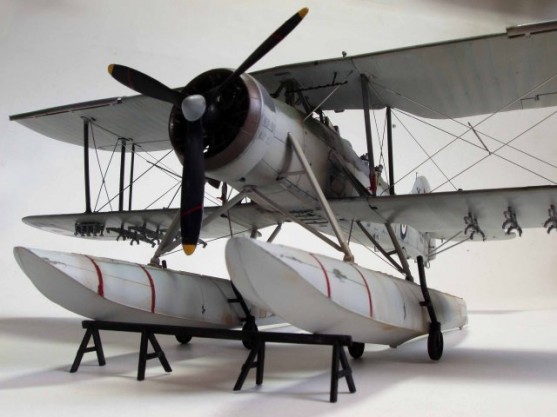 When I bought the first Tamiya Swordfish kit, I had no doubt that the second would follow. The second kit already showed signs of the Bang for the Buck syndrome. I found it easy to replace the factory photoetched parts with my scratchbuilding, including the engine installations and rigging.
Production costs fell. As years went by, I built more Swordfish models for the following reasons:
It is a great kit.
It looks even better when completed.
I like the touch of class in the engraved plastic parts.
Model can be built with the wings folded.
There are quite a few varieties of models Mk I, II and floats with a diversity of camouflage schemes.
Additional input like cable wiring, slats and wing fold levers enhance the realism feel that the model has when completed.
From photographs, I noticed that the real aircraft had different kinds of wing braces. Another reason to explore the intricate of rigging.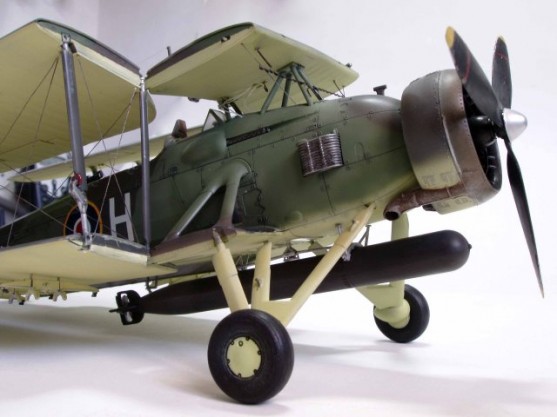 The construction of Swordfish is somewhat complex because of its folding-wing biplane design. One of the models exploded in my hands when I forced the completed wings together with the fuselage. After all however, it is a Tamiya kit and it should fit together neatly.
The rigging may be problematic, particularly with the springy Tamiya photoetched parts, but again it comes together. It is the only Tamiya kit where I emit a sigh of relief at the end of the building process.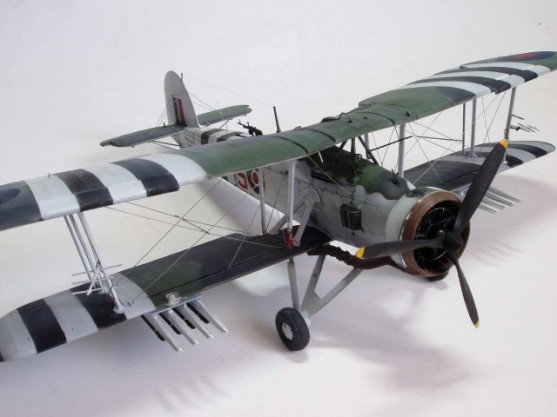 So, does the $50 retail price deserve a Bang for the Buck credit? Well, yes. While it does not reach the $15 rock bottom prices for most of the models that I described in my earlier series of posts, you may obtain the kit for less than $25.
And in the days when rice and oil prices run sky high and it is nearly impossible to find a newly produced kit for less than $30, then the Tamiya Swordfish truly is a great bargain.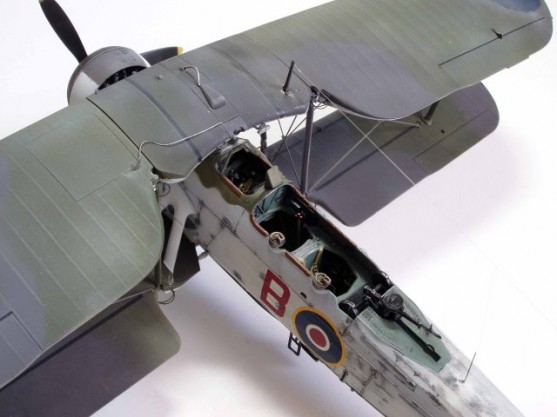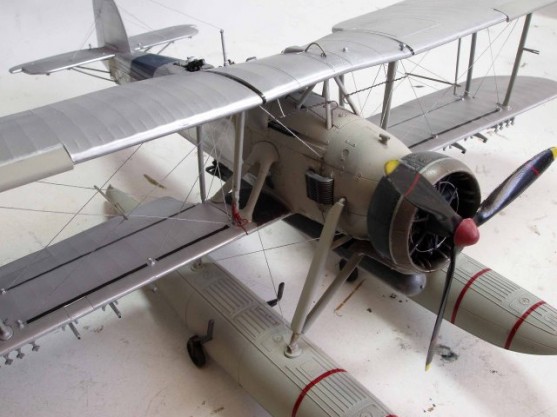 This article was originally published in IPMS Stockholms Magazine in May 2008