1/72 Breguet Br 27 from Azur
 by Mark Davies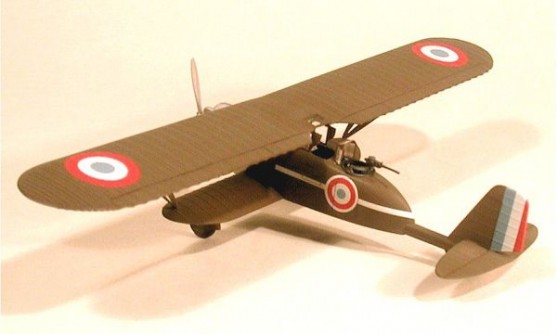 I didn't know anything about this plane until I saw it advertised as a new Azur release. I can't resist most French aircraft, and this one reminded me of the planes in cartoon Dick Dastardly and Mutly from the 1970's. I knew this model would prove an excellent source of good-humoured abuse from my modelling mates who can't see past Spitfires and Fw 190's when it comes to aesthetics. Suffice to say I was proved right!
The looks were not the only unique thing with this aircraft: apparently it was mostly built of steel. Despite the antiquated configuration, it equipped many observation units of the Armée de l'Air throughout the 1930s, some of them still flying it at the beginning of WWII. Needless to say they were withdrawn in no time due to the horrific attrition rate to German fighters.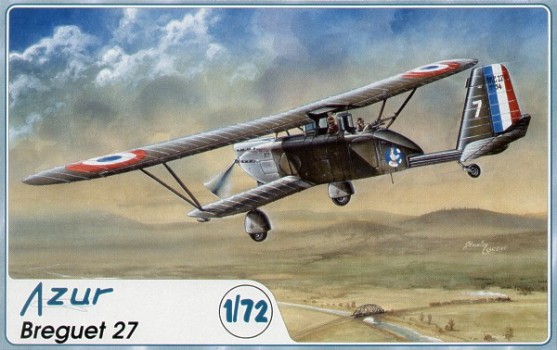 I should mention that the kit is but one of a plethora of brilliant kits coming out of Czechoslovakia these days (and also Russia and the Ukraine). It featured numerous resin details, good decals, and was a breeze to build. Overall it was a most enjoyable experience for very little money. I have since read that there are some inaccuracies regarding the wing struts, but the magazine concerned mentioned that it was a result of the kit's release that the stimulus existed for more information came to light. This said, it could not be mistaken for anything other than a Br 27, and it certainly looks like the photos of the real thing I have seen.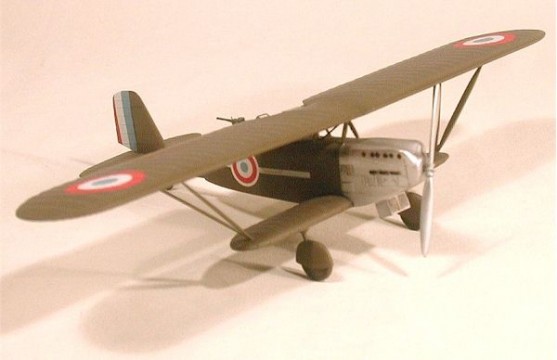 This article was originally published in IPMS Stockholms Magazine in October 2004.