How to Actually Finish a Model in 24 Hours
by Kuba Plewka
English translation by Martin Waligorski
Back to Aircraft In a Day – Part 1 (construction)
My project of getting a model finished in 24 hours flat continues. At this point, I have spent 4 hours 40 min at the modelling table (see part 1 of this article), followed by some well-deserved rest. It is the following morning and time to take on the challenge with renewed energy – rise and shine!
Next Day, 10:00 hrs
Work commences again at 10:00am. As you can see, I didn't rush very much in the morning…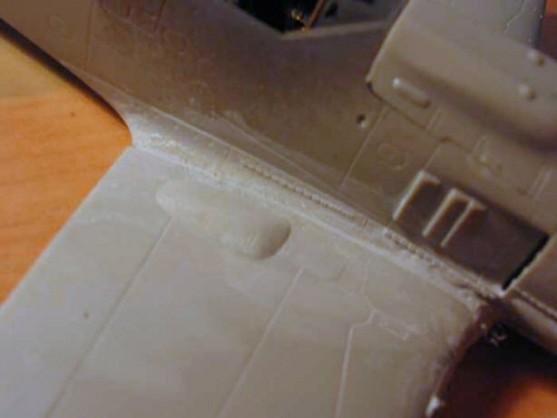 The putty is dry now, and I start the day by wiping off the excess using cotton swabs soaked with nail polish remover (the acetone-free type). While the results are ok, this work takes time and make me regret that I haven't picked Academy's Fw 190D instead – a much better fitting kit! Revell's moulds for this much-acclaimed Fw 190A-8 must be pretty worn out by now. My previous samples of this kit went together much smoother!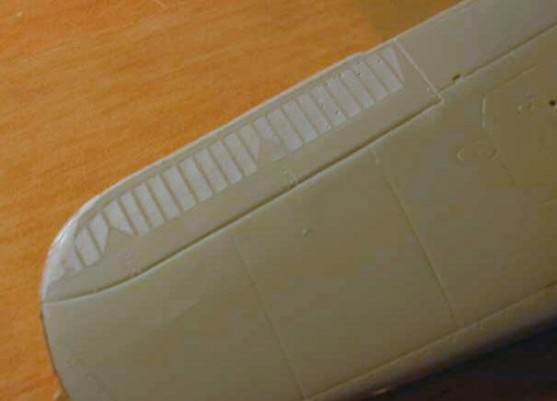 The fabric detail is much improved now. I like it.
12:00 hrs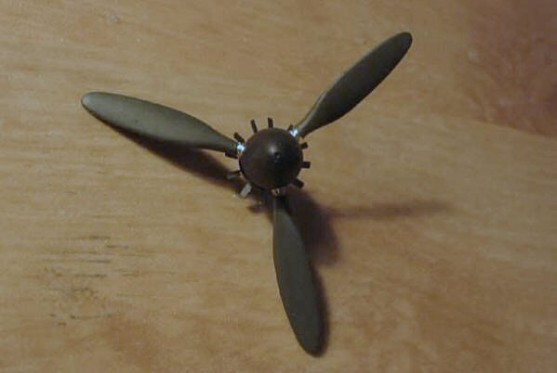 Beside sanding, I also managed to assemble and paint the propeller during this hour.
13:00 hrs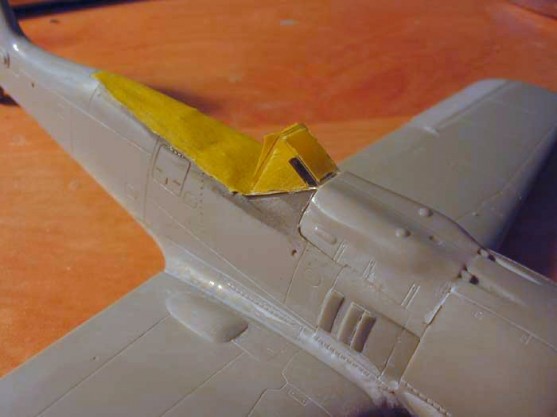 By 1:20pm, I have the model sanded – not perfectly, but hopefully well enough for the matt camouflage which will follow. I also have prepared the airframe for painting – windscreen glued on, and masked, cockpit area masked off…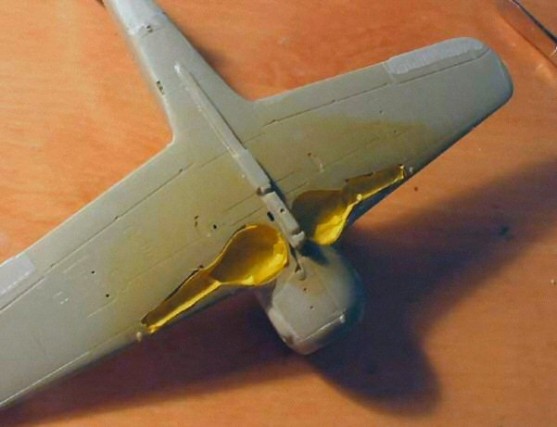 …the ETC drop tank fairing glued on, and wheel wells masked off.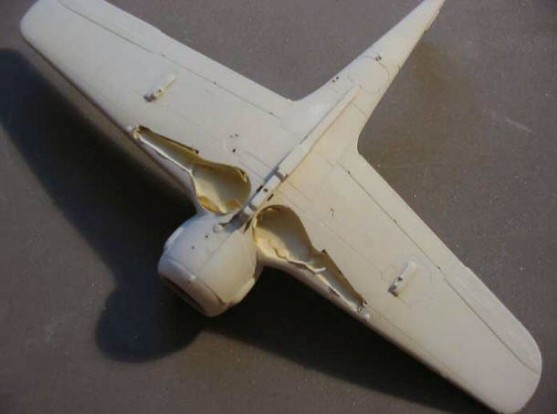 Painting begins around 1:30 pm with an overall shot of Aeromaster RLM 76. This coat acts a primer.
14:00 hrs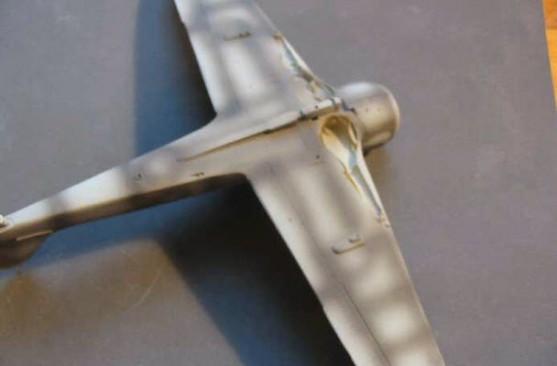 The base coat is followed by pre-shading along panel lines using flat black, and then another lighter coat of RLM 76 on the lower surfaces.
15:00 hrs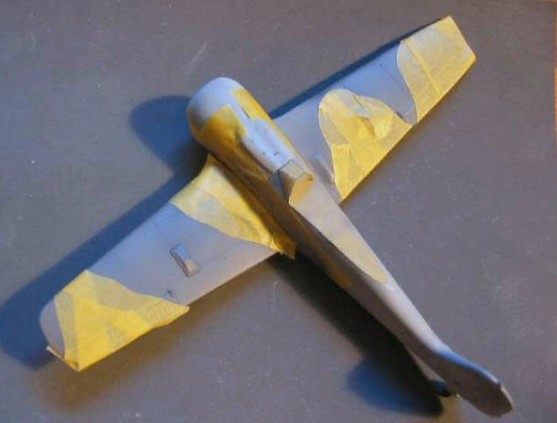 Here the top surfaces have been sprayed with Aeromaster RLM 74. Due to the soft demarcation lines around the wing leading edges and fuselage sides, this colour could be applied freehand. After a few minutes drying time, I masked the appropriate wing camouflage pattern prior to application of RLM 75. Masking material is Tamiya masking tape. The time is now 3:10pm.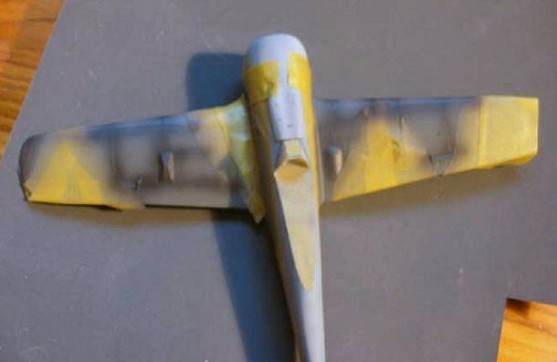 For multi-colour camouflage pattern such as this, the effect of pre-shading may easily vanish under two or more coats of paint. The best method to avoid this is to pre-shade before each paint coat. The effect of this can be seen on the following picture.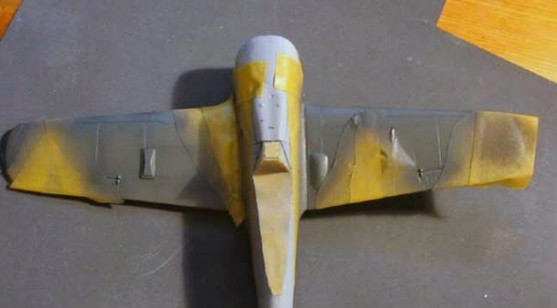 Continue to Aircraft In a Day – Part 3 (Finishing)
This article was originally published in IPMS stockholm Magazine in February 2006