by Rafi Ben-Shahar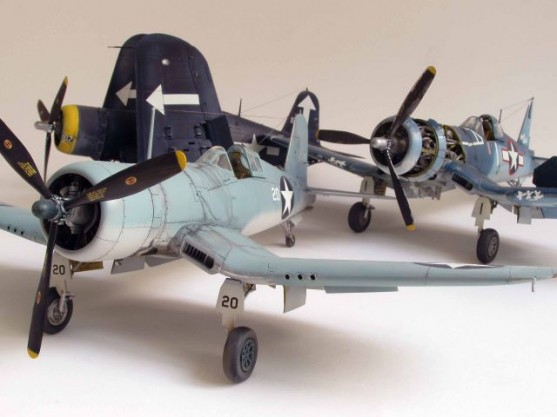 Unlike the Luftwaffe aircraft, Allied aircraft often lacked the diversity in camouflage schemes and conspicuous field modifications. As a result, the modeller is frequently limited to a few representative schemes that cover the majority of aircraft in Allied service. This predicament is particularly disturbing when one comes across excellent kits that just begs to be built in large quantities, such as the Vought F4U series otherwise known as the Corsair.
The 1/48 Corsair is one of (fortunately many) Tamiya's highlights thanks to its crisp panel lines, accurate dimensions and good engineering.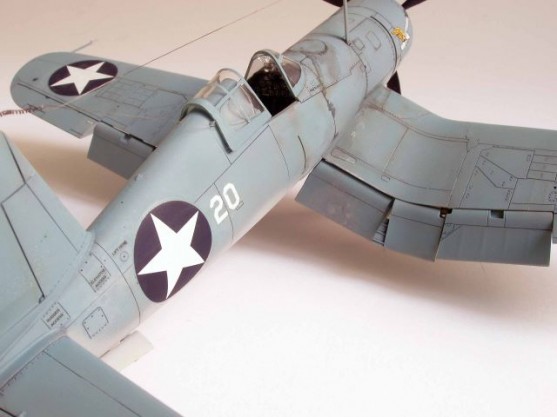 Although the model does not fall together in the process of building like other Tamiya kits, this does not affect the modelling experience and the final result. I brought here three examples that offset the meagre possibilities in terms of appearance and dwell on prominent structural changes in the airframes. Of course, when it comes to the addition of aftermarket goodies, there are plenty of options. As I wanted to build many Corsair versions at the minimum expense, my compromise was to concentrate on one Aires detailing kit that covers much of the normally exposed internals of this aircraft type whereas the rest were built out of the box.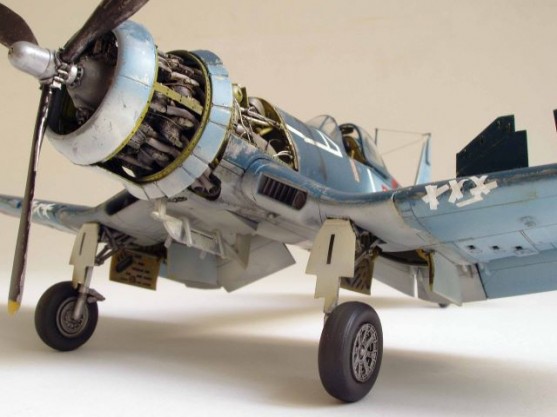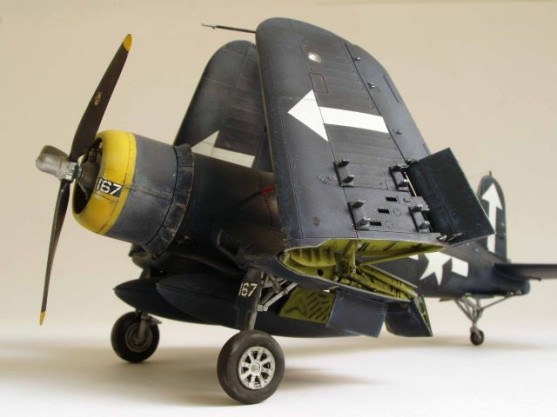 This article was originally published in IPMS Stockholm Magazine in December 2006