Photos by Peter Alsterberg
Text by Martin Waligorski
We've decided to show off some of the work that people from IPMS Stockholm have completed recently. During recent year or so the modelling activity in our club really improved, which resulted in many excellent models on the table each month. We thought that they'd be worth presenting to a wider audience – hence this showcase. It contains only some of the models brought to and presented at our February club meeting, but practical limitations (quite poor light conditions at the meeting table, and bandwidth limitations of the Internet) forced us to focus on a few objects.
These pictures are accompanied with only most rudimentary comments. Just enjoy the models, as we did!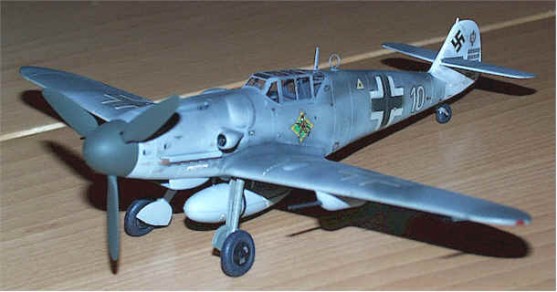 An excellent querter-scale Bf-109G-6, built from Hasegawa kit and finished in kit markings.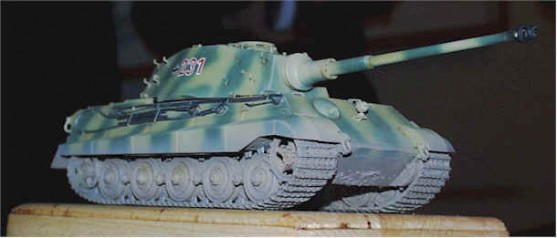 PzKfw VI King Tiger with Porsche turret. Scale is, of course, 1/35.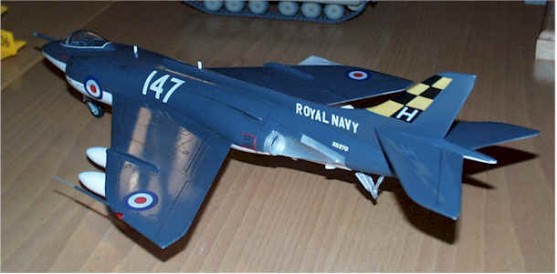 A superb Supermarine Scimitar, built from Dynavector multimedia kit.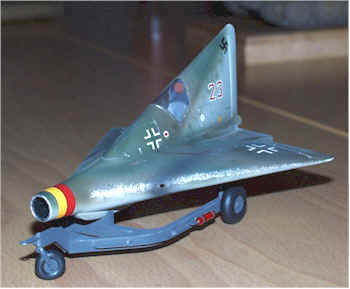 Lippisch P.13 projected ram-jet fighter.
The 1/48 kit came from Revell.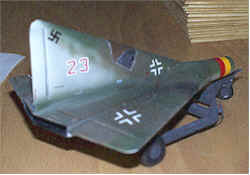 Another AFV in 1/35th scale, this time a contemporary M2 Bradley Infantry Fighting Vehicle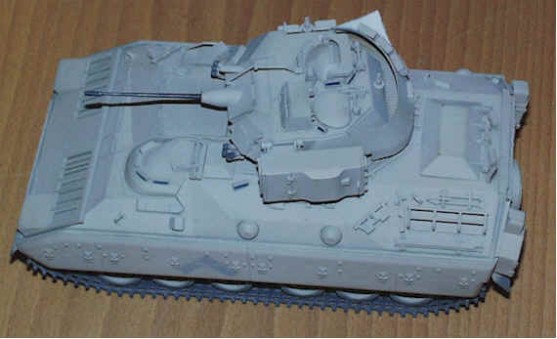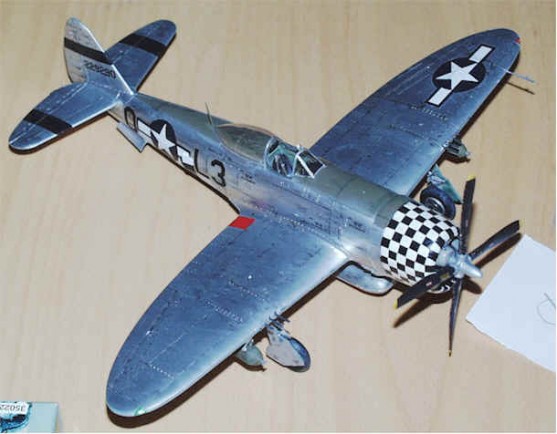 P-47D Thunderbolt in very convincing bare-metal finish. Quarter scale.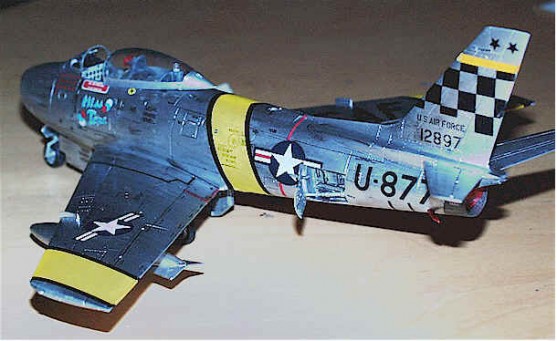 Finally another tour the force in metal finishes in from of a North American F-86 Sabre.
This article was originally published in IPMS Stockholm Magazine in February 1999.