Photos by Peter Alsterberg
Text by Martin Waligorski
IPMS Open 1999 Class Winners
IPMS Open is widely recognized as Scandinavia's most important event for model enthusiasts. It is held every spring in Stockholm, so even this year.
Thanks to the excellent job of Peter Alsterberg who photographed almost every model on display we can present the pictures of most class winning models this year. Here comes the best Scandinavian modelling community has to show off. Enjoy!
Since there are many photographs, the material has been divided into sections presented below.
Class Winners, Figures and Dioramas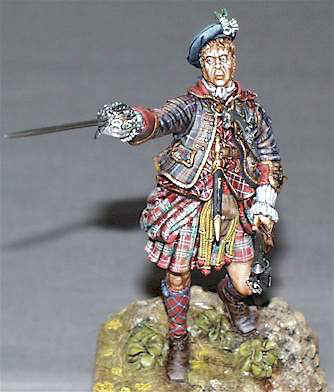 Why the judges liked the superb paint job on this Highlander Clansman is self-explanatory. Magnus Fagerberg took the 1st prize among figures larger than 72 mm.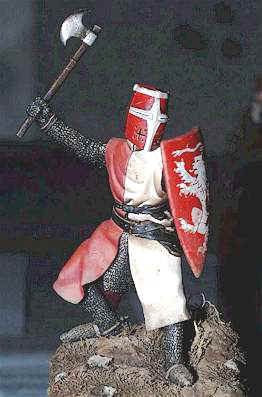 Mike Blank's reputation as a world-class figure modeller is going strong. His entry in the small scale figure class (40-72 mm) brought him the 1st prize. Regrettably we don't have a photo of the winning object, but this is Mike's other entry in the same category, Knight of Outremer, which placed second!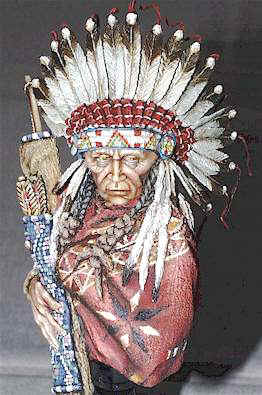 In the bust class, Magnus Fagerberg excelled (again) with his Crow Leader.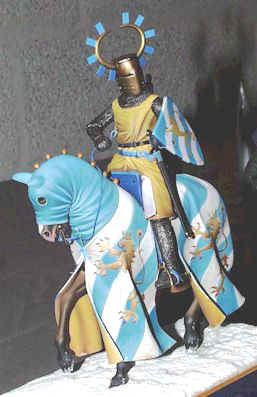 Scratch-built figure class is where modelling comes closest to being an art form. Mike Blank sculpted this maginificent figure of horse-riding Waldemar Magnusson himself.
According to our unofficial sources, not only was this creation voted a class winnner, but it was also a very close contender to Best in Show award, loosing only "on points" to one (also scratch-built) model.
Modelling world's interest for Alien movie subjects is going as strong as ever. Bengt Wahlstedt took the 1st prize in the film and fantasy figure class against a tough competition.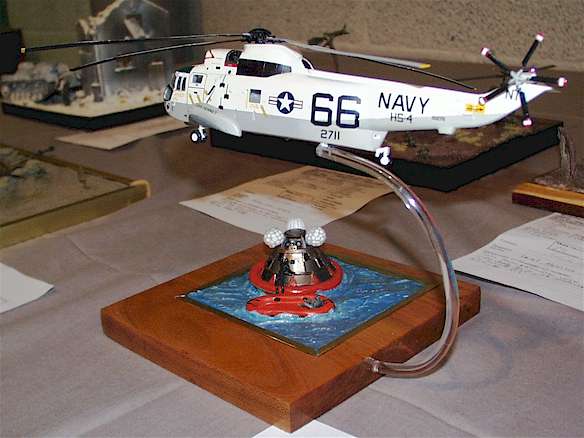 In the small scale diorama class, this story-telling scene of Apollo 11 Recovery won the judges' hearts and minds. Diorama built by Barry Davidoff.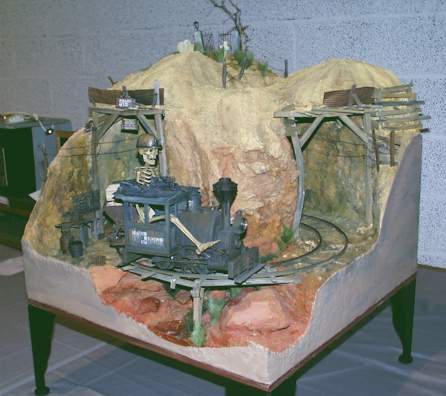 Some of the large scale-dioramas tend to be huge in size, and so even this years' winner. Rickard Pamenius entitled this amusing object "Hades Mining Co.". Definitely different!
And yes, the train was moving…
Class Winners, Military Vehicles
This neat model of a bit unusual SdKfz 250/9 variant with mobile bridge equipment brought the 1st place to André Kristoffersen in the "small" scale non-modified AFV class.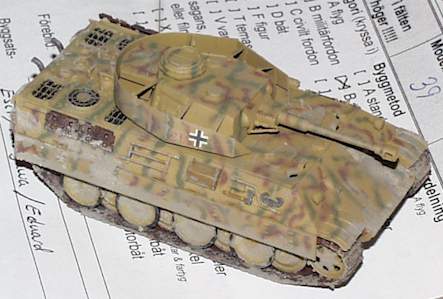 The winner of the "enhanced" class of small-scale AFVs was Björn Bäcklund's Panzer Befehlswagen.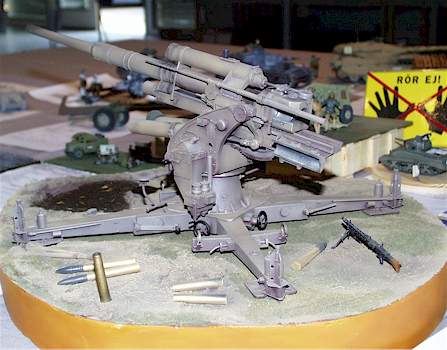 Artillery pieces had it's own competition class. The 1st prize was taken by Tobias Saksen and this large and impressive German Flak 18 cannon.

Mika Heikkilä won the "unmodified" AFV class with this rendition of Tamiya's Josef Stalin II theavy tank.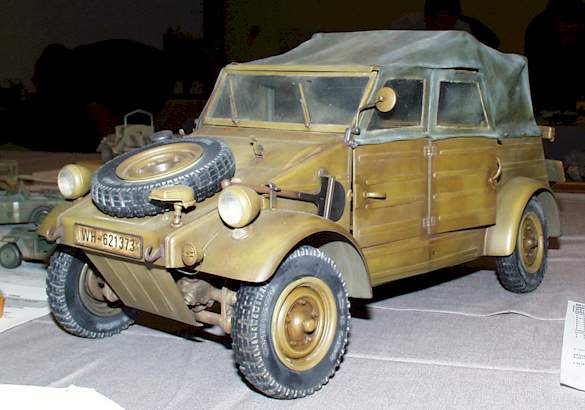 The soft-skin division of the same basic class was literally dominated by this awesome model. It is the 1/12th scale Kubelwagen by Rickard Pamenius! 1/35 models visible behind and to the left make for an interesing comparison of size…it matters.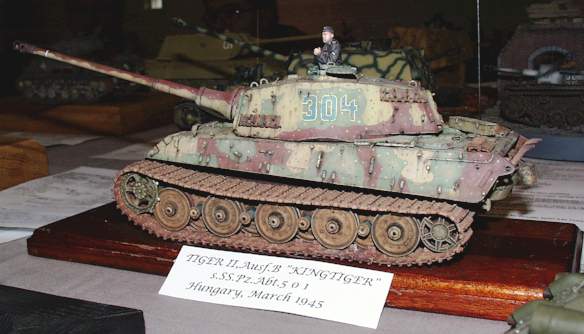 Class for armoured vehicles with free ehnancements was the most numerous class of the entire competition, and the overall standard was sky-high. The worthy winner was Mirko Bayerl's creation entitled Hungary, March 1945, and being… a Kingtiger Ausf. B.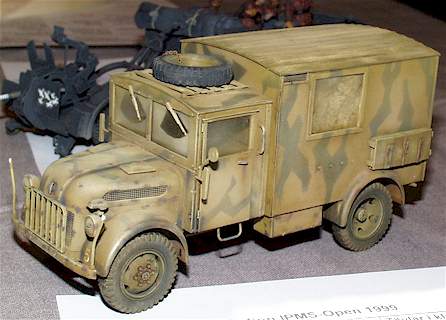 Same basic class, soft-skin vehicles. And the winner is… Pekka Nieminen with this model of Steyr 1500 A truck.
Class Winners, Figures and Dioramas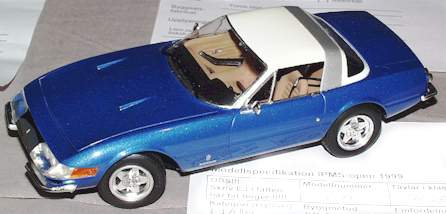 The winner of "unmodified" car model class was this metallic blue Ferrari 365GTB/4 by J. R. Kristoffersen.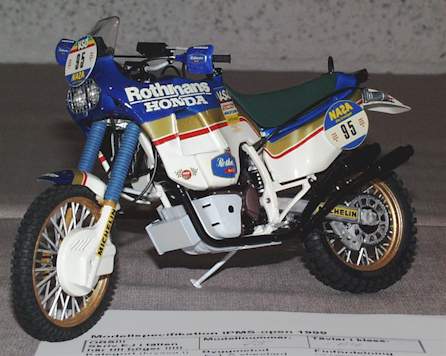 Among the motorcycle subjects Per-Olov Brodersson took the pole position.
The bike is Honda NXR 750.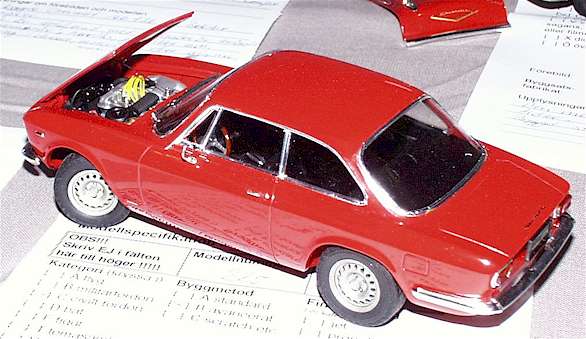 Another Italian subject took the 1st place among "enhanced" car models.
Alfa Romeo GTA by Erik Persson.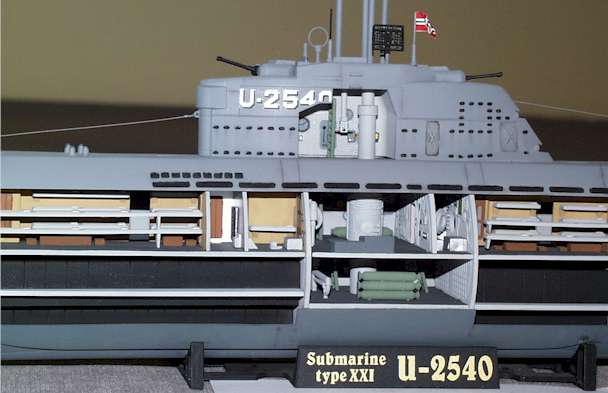 Regrettably there were not enough ship models on display this year to form an own class. Nevertheless, André Kristoffersen won the miscellaneous class with the ship model – a cutaway German U-boat type XXI.
Class Winners, Aircraft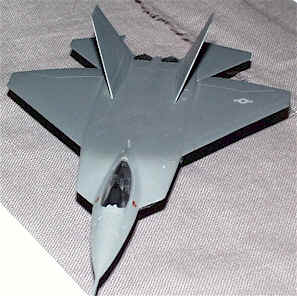 Björn Ringholm took the first place among aircraft models in "extra small" scales with this 1/144 YF-22 Lightning.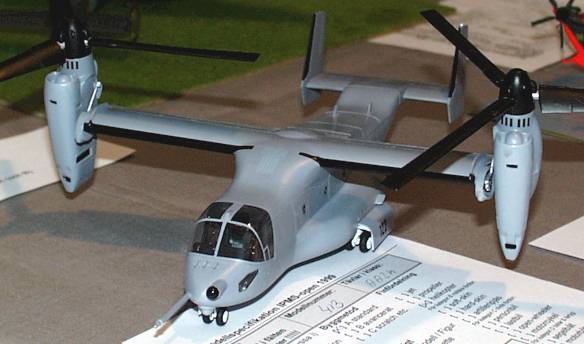 Another class winner from Björn, this V-22 Osprey excelled among 1/72nd scale rotorcraft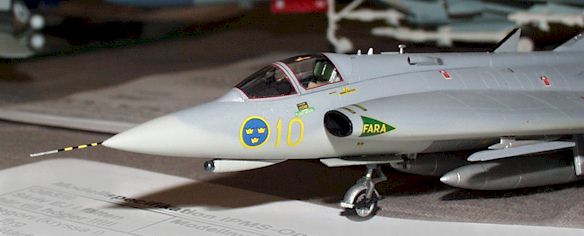 The winner among 1/72 jets built without modifications was Göran Fransson's SAAB J35J Draken.
The kit is Hasegawa.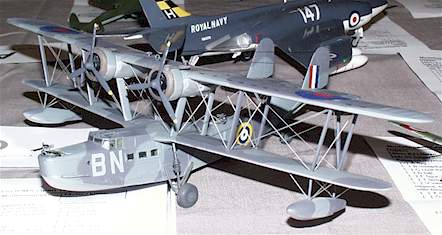 Same scale, same building technique (no modifications), propeller division. An old but very neat Matchbox kit of Supermarine Stanraer served as a basis of Sören Strand's model.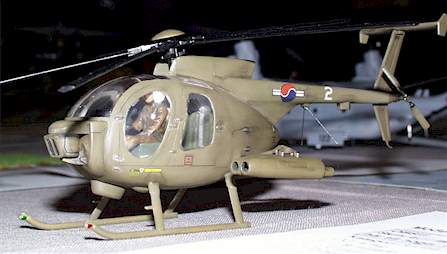 Larger-scale helicopter class has been won by Johan Hugogård and the Hughes OH-6 TOW
in 1/48th scale.
Unfortunately, the main rotor had been damaged before Peter took the photo.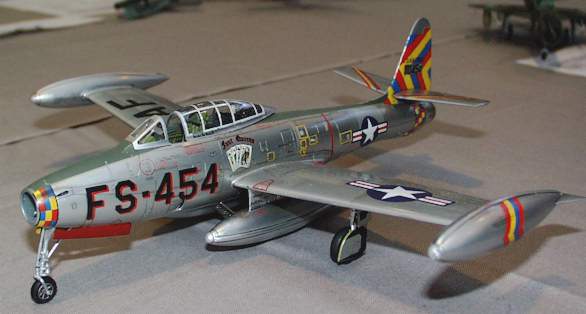 This class could be described as "unmodified" jet aircraft models in quarter scale.
Won by the F-84G Thunderjet from Claes Wahlund. Tamiya's kit.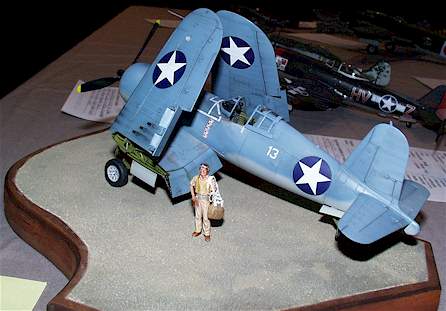 Propeller aircraft models of the same category formed the second most numerous class of the competition. The worthy winner was built by Claes Wahlund (again). Claes utilised Tamiya's F-4U-1 Birdcage Corsair for this model.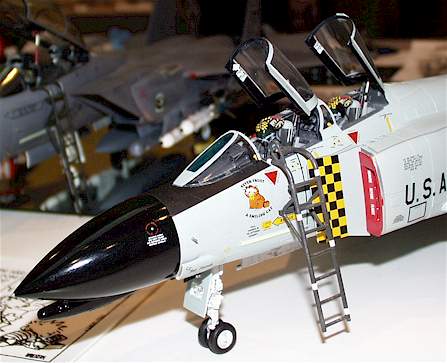 Hans Percy is known to many by his love for F-4 Phantom, which he already modelled on countless occasions.
This 1/32 replica of F-4C in Michigan ANG markings is certainly one of his best!
Needless to say, the winner of large scale aircraft class.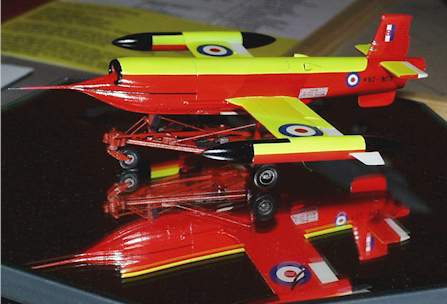 Competition class designated AB2j covered jet aircraft models in small scales (typically 1/72), freely enhanced and detailed.
Viktor Krogius took the first place with this esoteric subject of GAF Jindivik pilotless drone.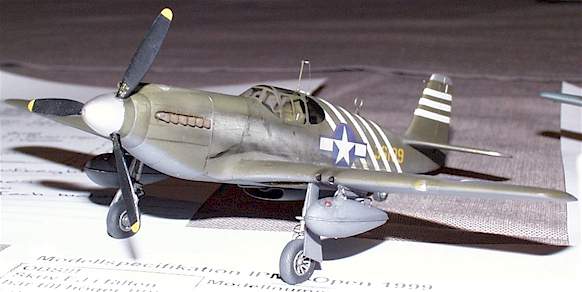 Same category, propeller aircraft, and Viktor Krogius again: North American P-51A Mustang in 1/72nd scale.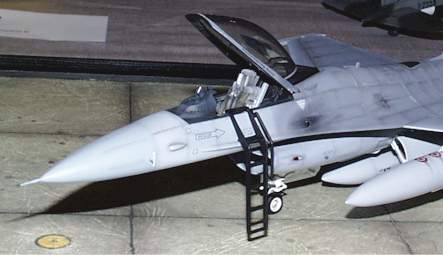 "Enhanced" quarter-scale aircraft models, jet category, has been won by Axel Örtenblad's F-16C Fighting Falcon.
The most prestigious prize of them all was, of course, Best in Show. This year's winner is Michael Forslund and this large-scale (1/24?) scratch-built model of S9 Hawker Osprey seaplane. This model took also the 1st prize in the scratch-built and converted aircraft class. Congratulations!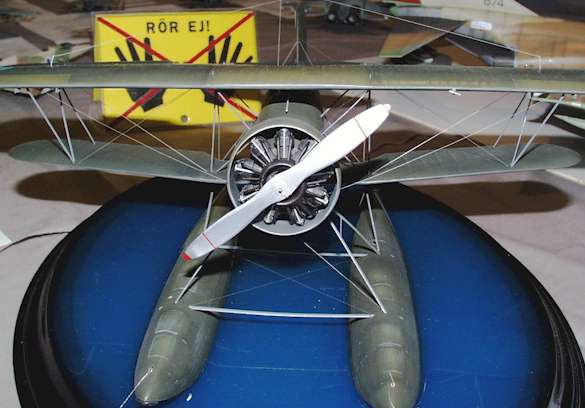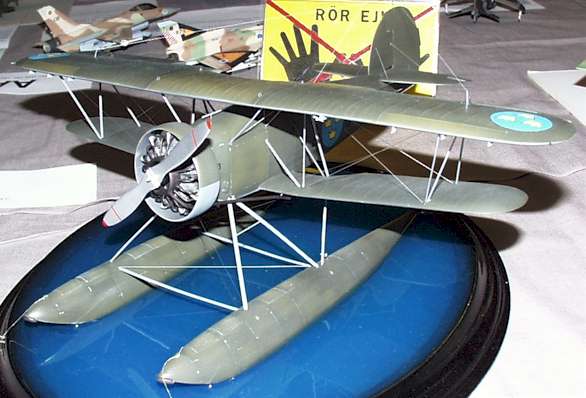 This article was originally published at IPMS Stockholms website 1999.