Model by Ulf Lundberg
Text and photos by Martin Waligorski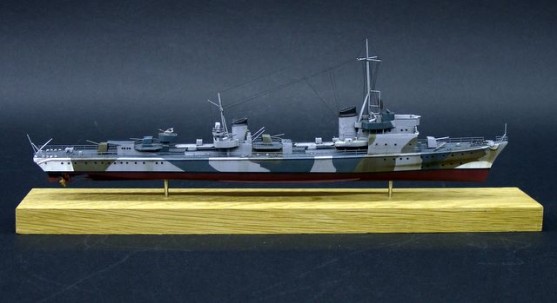 This ia a 1/400 scale model of Torpedoboot T23 of the German Navy. Torpedoboote were in effect downsized destroyers for escort and coastal defence duties.
T23 was one of fifteen vessels of Flottentorpedoboot Typ 39 class, designated T22 to T36 and built between 1942 and 1944 at Schichau, Elbing, East Prussia. Unlike their predecessors which were designed principally for torpedo attacks, these boats were larger and more versatile, usable for torpedo attacks, anti aircraft defence and escort duties.
The series proved succesful; type 39 were the best seagoing ships of their kind in the Kriegsmarine. However, since most of the ships only got operational in 1943 and 1944, their operations were mainly confined to the Baltic Sea. However, some of the earlier ships saw operations in France. The Royal Navy cruiser HMS Charybdis and the escort destroyer Limbourne were sunk just by Type 39 ships off Brittany in late 1943.
Several ships survived World War 2 and served in the Soviet and French navies until the 1950s. T23 had served with the French Navy as the Alsacien, which undoubtedly is the reason for Heller's interest in the subject.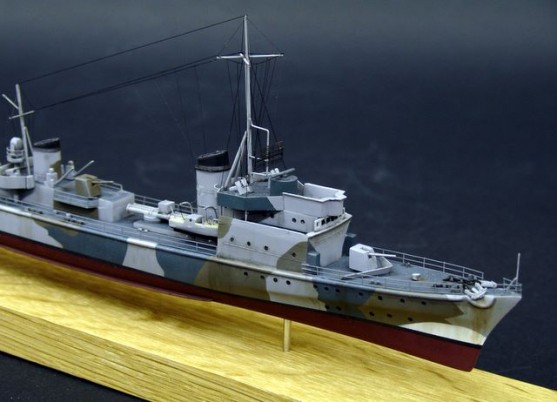 The Model
Ulf Lundberg built this model from the Heller kit. Ulf noted that Heller's Torpedoboot is a mid-aged product which was released some 25 years ago. Its quality remains more of the old days and the fit of main components is rather poor. The details were soft and lacked finesse and worse still, there were shrink marks in all the wrong places, necessitating more than fair share of filling and sanding for a model of this size.
Ulf tried to keep the build simple but couldn't resist making a few vital improvements. These, while simplistic in nature, make a whole lot of difference to the appearance of the finished model.
The kit guns were replaced with scratchbuilt units.
The railings and radar antenna were photoetched parts.
Bulwarks around AA gun positions and some other details were replaced with 0,25 mm plastic card.
The masts were improved by replacing larger part of the construction with piano wire.
The rigging was added with nylon fishing line and stretched sprue.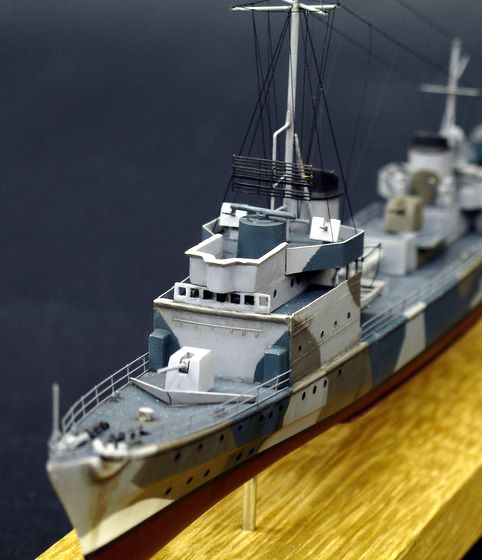 Photoetched railings make an instant improvement to the scaleappearance of ship kits in small scales.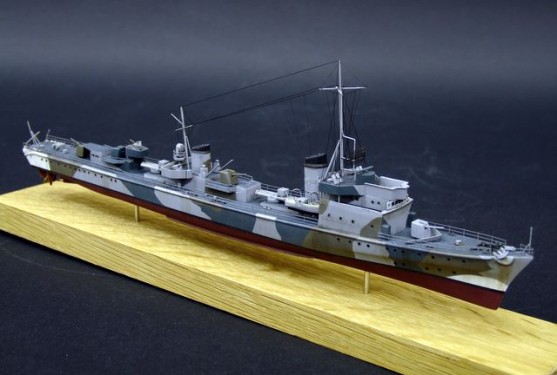 This article was originally published in IPMS Stockholms Magazine in August 2007