text by Martin Waligorski
photo by Peter Alsterberg
How many Spitfires can you see on this picture?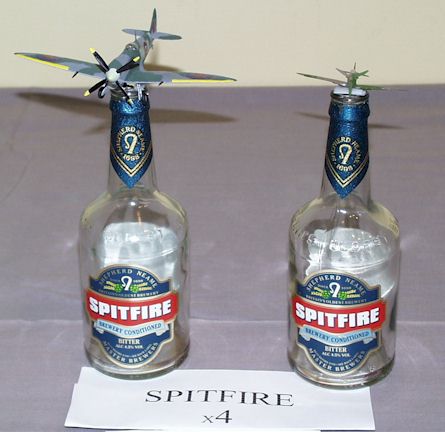 There are four, says Andreas Bradley, the modeller behind this apparently newly-started collection of Spitfires. What you see is one Spit Mk. IX in 1/72nd scale, one in 1/144th, and two more of undetermined Mark – full size!
Just wonder which is most likely to be Anderas' favourite scale in the future…
This article was originally published in IPMS Stockholm Magazine in January 2000.