Photos by Peter Alsterberg
Text by Martin Waligorski
Many modelling magazines and e-zines (including ours) devote much of their attention to advanced modelling projects. These often involve skills and techniques, and first of all – spent time – that perhaps goes beyond of what an average modeler can afford to put into his or her hobby.
Of course, the advanced articles have a pedagogic advantage: there is a lot to learn from them! But there is an flip side of this trend. A novice modeller might often be discouraged by reading about moto tools, vac-form machines, kitchen-sink photoetching, laser-printed decals, and thousands of project hours. Indeed, however interesting, it is not what the hobby is all about for the majority of us.
For those of you seeking a simple joy of creating something, and a pleasant pastime, I can assure you that plastic modelling is a perfect way to go. The models presented below prove that there is room for years of improvement of one's skills without having to buy a single detail set!
So, here are some excellent models built directly out of the box, with perhaps only one or two additions of antennae or use of third-party decals. The photographs have been taken during the IPMS Open 1999 competition in Stockholm. As you can see, neither there is a problem with entering – and indeed, winning – competitions with only a basic model, some patience, and a lot of modelling fun.
Enjoy and get inspired!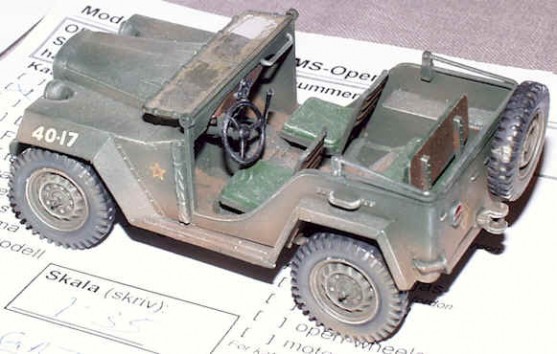 Kjetil Gulli built this 1:35 Soviet GAZ Jeep from the Tamiya kit.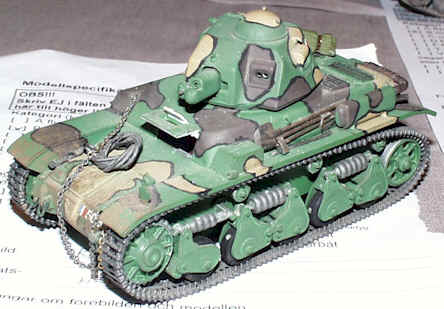 You don't need the Tamiya quality kit to arrive at the excellent model. Torkel Kolsrud built Heller's Renault R 35 light tank.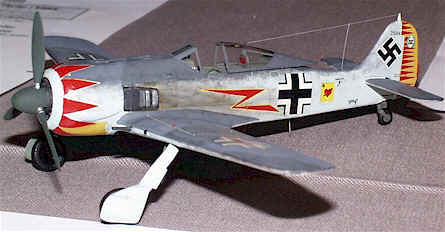 This 1/72 model of a Focke-Wulf Fw 190 A-5 comes from a Hasegawa kit. It has been brush-painted by Magnus Persson.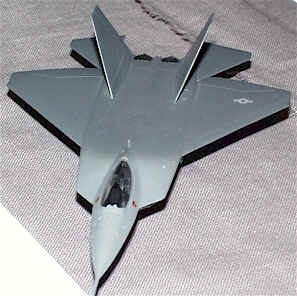 1/144 is a really small scale. The author of this beautifully crisp YF-22 Lightning II is Björn Ringholm.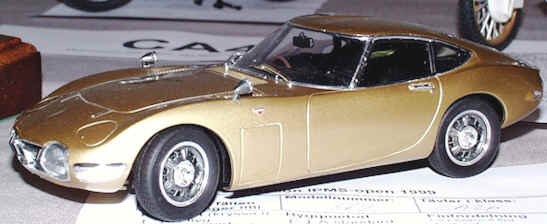 1/25 model of Japanese classic GT car – Toyota 2000 GT, built by Atle Eriksen from Norway.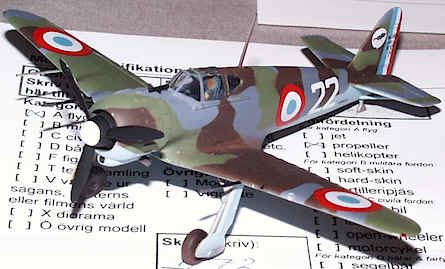 Another old but good Heller kit, this time a 1/72 Bloch M.B. 152 C1. Sören Strand finished his model in the colors of Escadrille G.C. II/1

Excellent weathering make this JS-II Soviet heavy tank stand out. Model built by Mika Heikkilä, out-of-the-box from Tamiya kit. A class winner at IPMS Open 1999.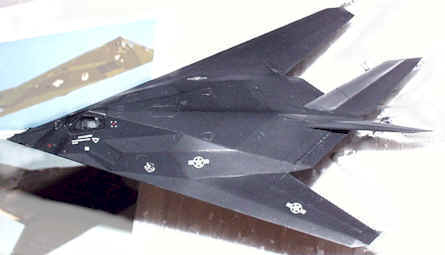 Another beatuiful model in 1/444th scale. Johan Hugogård is an author of this tiny F-117A Stealth.
This article was originally published in IPMS Stockholm Magazine in June 1999.