Text, Images: Joakim Hultman
There was a crowd of virtuous people who gathered in the Frihamnen on Friday afternoon for the implementation of the journey across the Baltic Sea to the foreign country in the east.
Luckily, my knowledge of the arcane language "Finnish" is extraordinary, and even Kai-Mikael could a few words. We were well prepared. Hyvää!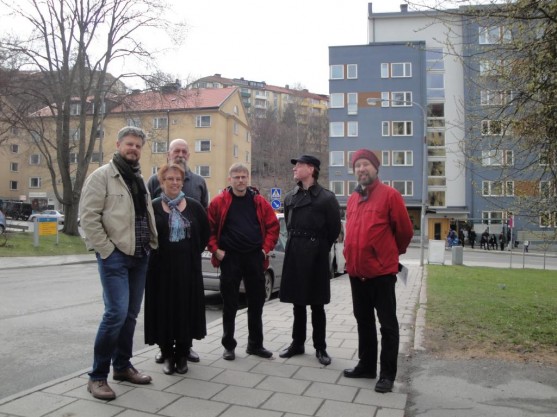 Our brave warriors, ready for departure! From left to right: Stellan, Lisa, Mats, Björn, Joakim (me) and Kai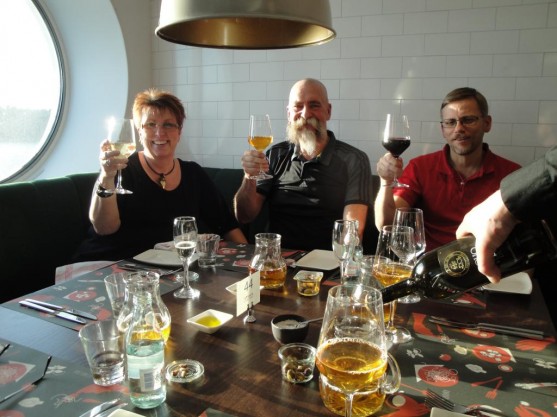 With good food and drink we prepared body and soul before Saturday. The moral was excellent. Hirven kivva!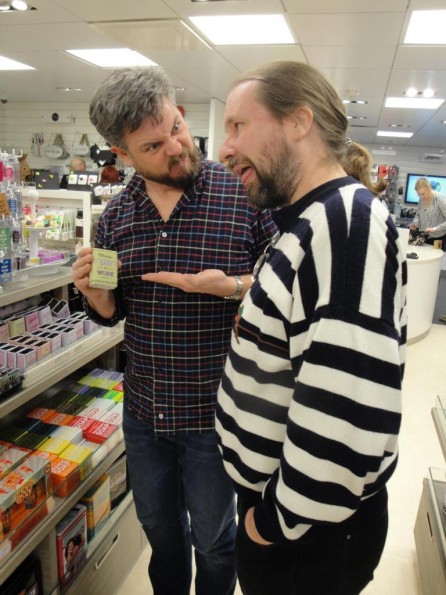 Stellan and Kai explores the range in the ship shops.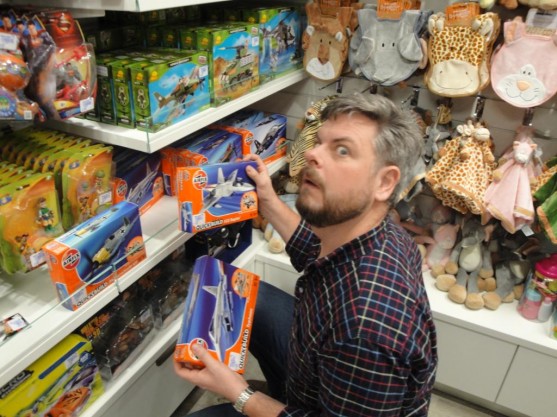 Stellan, to his delight,  finds Airfix new kits that are some kind of mixture between snap-kits and Lego. An idea to implement a construction meeting aboard the ship during the return trip takes shape.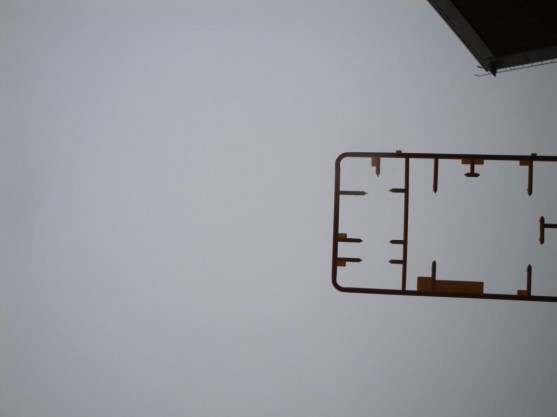 Saturday morning we step ashore on Finnish soil.
According to legend, the Swedish flag comes from the fact that Eric the Holy saw a golden cross manifest itself against the blue sky as he led his crusade against Finland.
For us, a yellow sprue showed itself against the greyish sky. We interpreted it as a favorable sign from the gods, that our mission was righteous.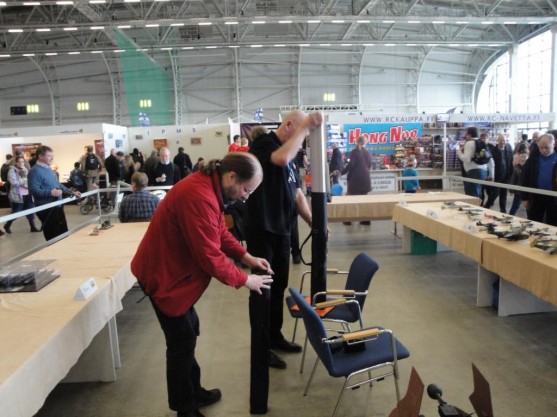 Once at the fair in Helsinki, we are treated well, and work to unpack models and advertise our hallowed 08 Open takes off.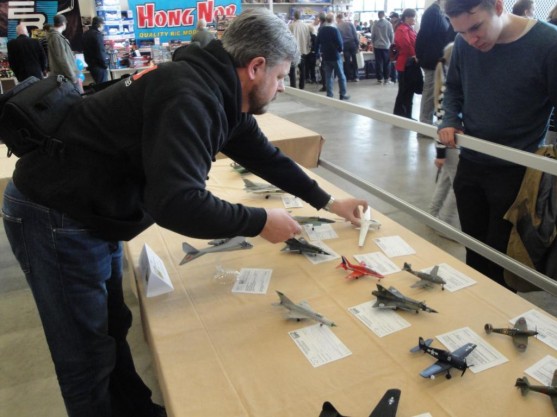 Not ever have our Finnish brothers and sisters seen the likes of Stellan's imaginative creations! Here it is the high altitude barrel which is positioned in its class.
Below are pictures of the models that I found remarkably interesting, attractive, or both: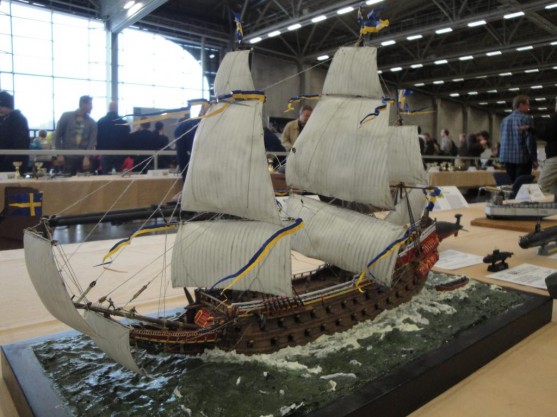 This fine model of the Vasa got IPMS Stockholm special price.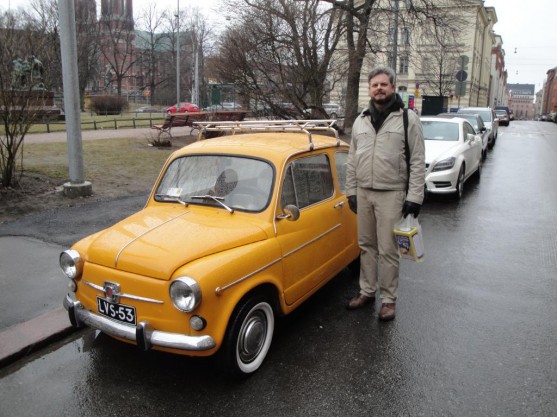 On Sunday morning as we took the opportunity and explored Helsinki, Stellan and I ran into this beauty!
Helsinki is also a marvelous city with a lot of small, cozy and fun shops.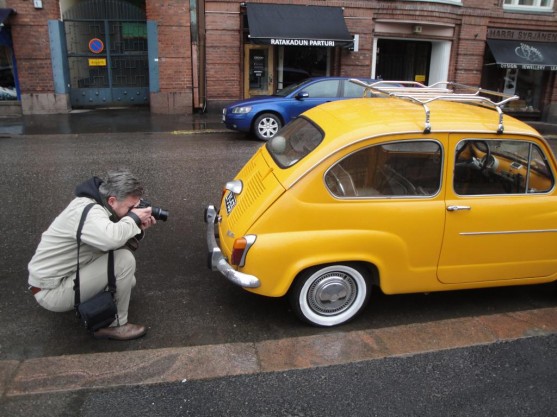 Modeller in action.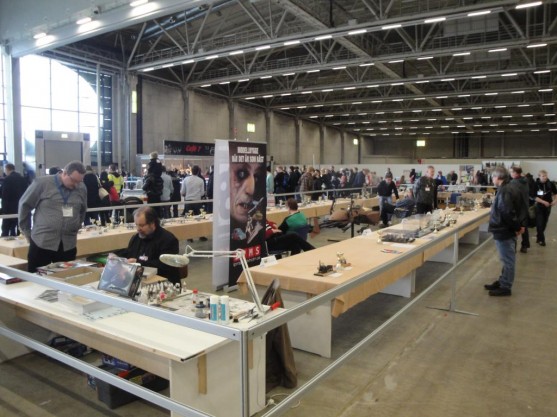 Note the advertisement for 08 Open! We have successfully demonstrated our righteous cause!
The model contest is only a small part of the big fair, and there are plenty of fun things to look and taste if you like.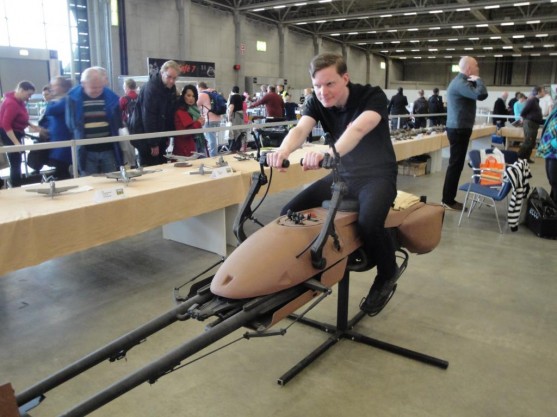 Here, the Finns thought quite right. Each model competition needs a speederbike (which I got to  try out!).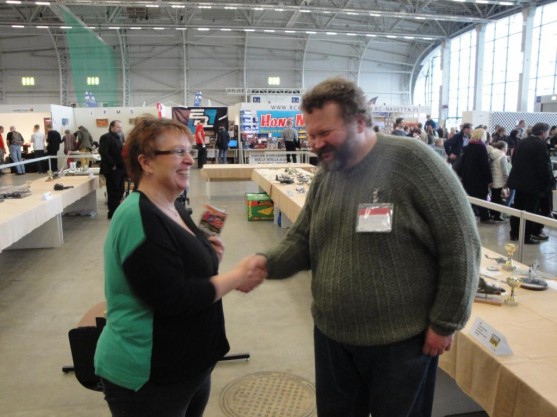 eventually it was time to say goodbye. IPMS Finland consists of the nicest members, and hopefully we'll see some of them for next year's Open!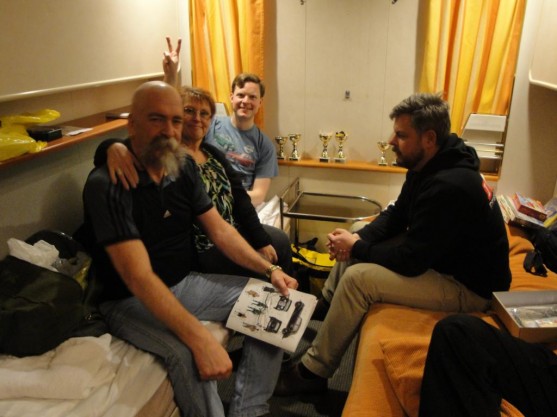 On board the Silja Symphony for the return trip home to Stockholm again. Good company, fun competition and great country with friendly people! Finland is one of those countries you really want to return to!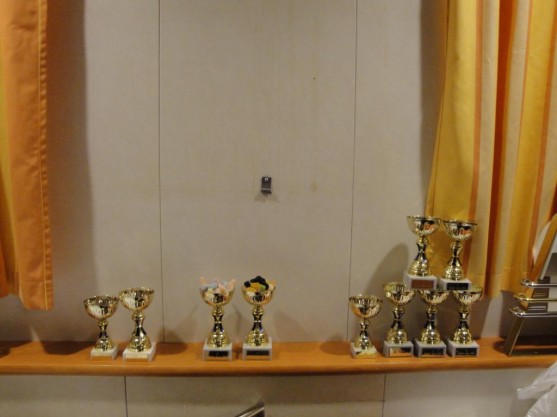 Our trophies.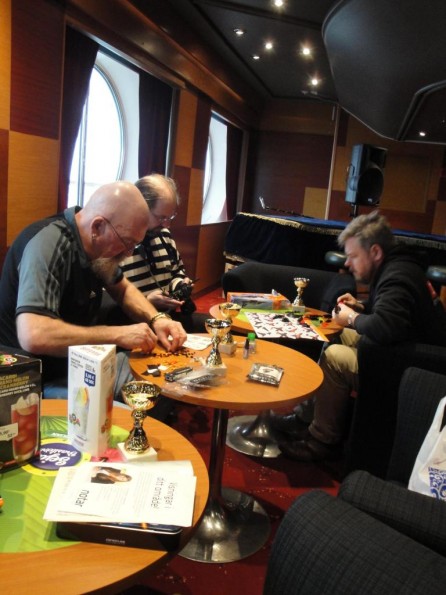 An extraordinary construction meeting was held in the casino aboard the Silja Symphony. Cosy, and a nice way to vent some of the inspiration that you have built up over the weekend.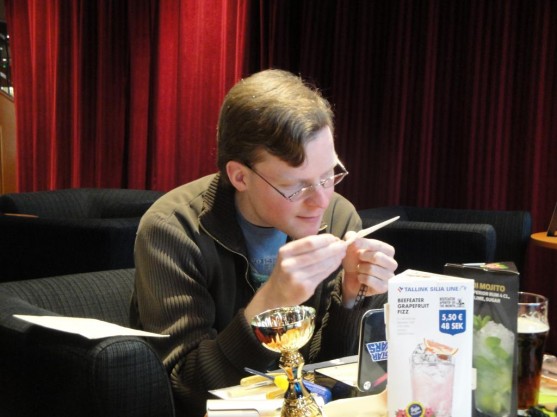 I had no blood from defeated enemies available, but I drank at least ginger ale out of my trophy as a victor should.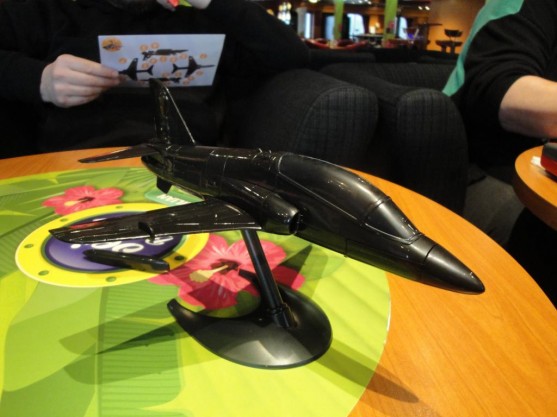 Stellan put together a Hawk from Airfix in no time.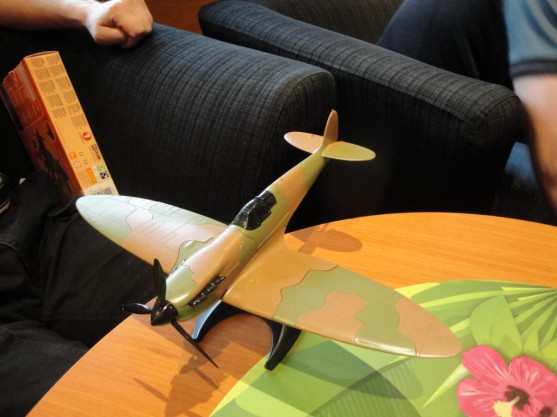 Björn completed a Spitfire, and thus we could implement the "Symphony Open". No clear winner was crowned.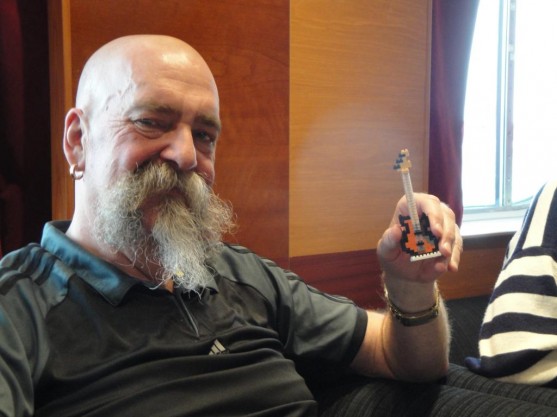 Hereby I let Mats and his bass guitar, built from nano-blocks, finish the epic saga of how Joakim the Great led IPMS Stockholm to victory in the East!