by Mark "Kiwikitbasher" Davies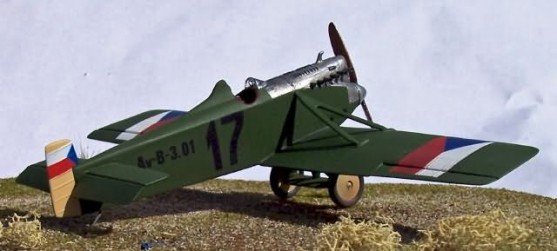 The BH-3 was the first fighter produced by the Czechoslovakian AVIA company. It was a logical development of their earlier BH-1 and BH-2 sporting monoplanes. The prototype first flew in 1920 and was found to have an excellent rate of climb and very good manoeuvrability. This prompted the Air Force Directorate of the Ministry of Defence to order series production of 10 aircraft. The first five were powered by a BMW IIIa engine of 185 bhp, and the remainder by a Walter-built BMW IV of 220 hp. It was armed with two 7.7 mm machine guns. This was quite an achievement for a state that only gained autonomy from the Austro-Hungarian Empire following its collapse and the WW1 armistice. Avia went on to be a major manufacturer of many indigenous and licence-built military aircraft.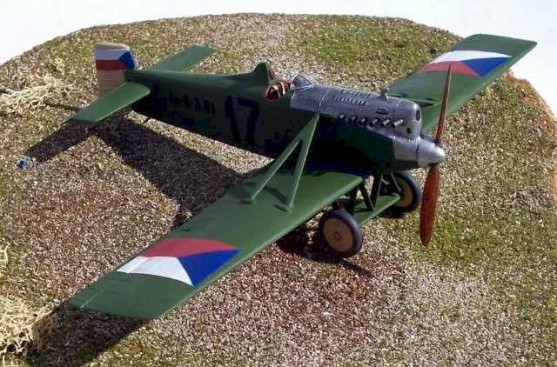 I have for many years admired KP kits. Whilst some people criticise them, I think it is well worth remembering when they were first released, and in my opinion are often better than similar products from British kit makers of the time. Regardless of opinions on quality, KP has provided us modellers with many very interesting Czechoslovakian subjects.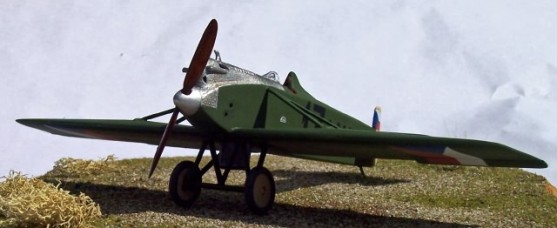 I chose to build this kit after starting an email correspondence with a Czech modeller who has since become a very good friend. My kit was very straight-forward to build and only took a few nights of work. I added hollowed out exhaust pipes and a seat harness, plus I recessed the retractable radiator and opened up a couple of cowl scoops and thinned the wing struts a little. The only problem I had was the decals when the national insignia broke up, so I quickly masked these out and painted them on. I recommend this as a very simple, cheap and enjoyable kit for anyone who wants a little bit of Czech history in their display cabinet.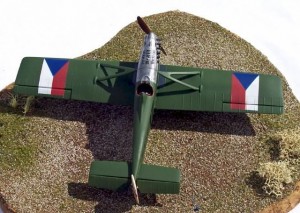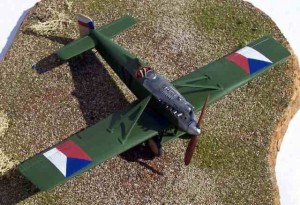 This article was originally published in IPMS Stockholms Magazine in February 2007.