model by Göran Sebardt
text by Magnus Fridsell
photos by Peter Alsterberg
In addition to my J 22 walkaround article this of this month, here is a quick review of the available plastic kits of this Swedish fighter.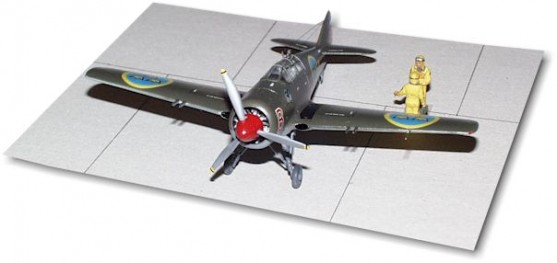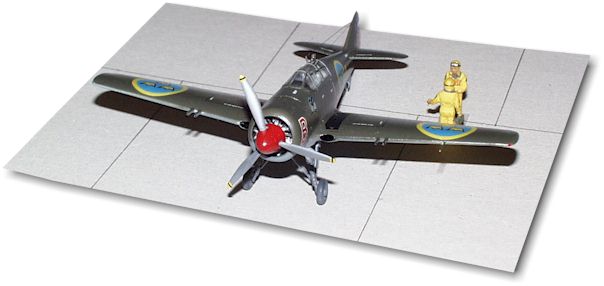 Kit-wise we are quite well served – albeit only in 1/72 scale. To my knowledge two kits of J 22 in that scale have been produced. Marivox is a more "mainstream" offering that first comes to mind. It really is a very nice little kit which comes at a very reasonable price. It has been recently re-released with additional photoetched fret and new decals.
Earlier on, Munin Resins did a J 22 as well which still can be found if you're lucky.
Marivox kit is the first full injection-molded kit produced by this company. Coming in a color box, there are about 40 or so plastic parts. Options include the choice of A or B models, parts being provided both for armament and exhaust stacks. The decal sheet provides options for five aircraft. There is recessed panel detail and only small traces of flash on the parts. Perhaps the only major deficiency of Marivox offering is the quality of the clear canopy. The model appears to be accurate in outline and is perfectly buildable for a modeller with average skills. The model shown here was built by Göran Sebardt.

For those despairing for a 1/48 kit, there have been many rumours about a kit coming. I saw one built at the C4-Open 2000 show in Malmö . It was presumably a pre-production shot, and I haven't heard about it since.
This article was originally published in IPMS Stockholm Magazine in January 2002.