by Janne Nilsson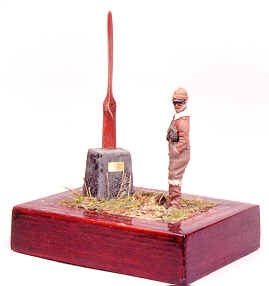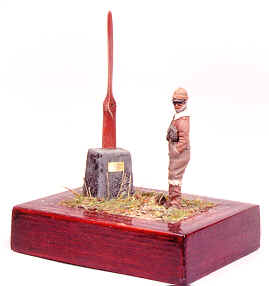 This simple figure is a one-piece casting in resin from Elan in 1/48th scale. I painted the figure mainly to illustrate an article of basic figure painting, but i turned out to be a neat nostalgic scene – have you seen all these airmen's graves from the early days of aviation, all proudly decorated with broken propellers?
The base was made of Celluclay and the prop is a leftover from an Eduardo kit.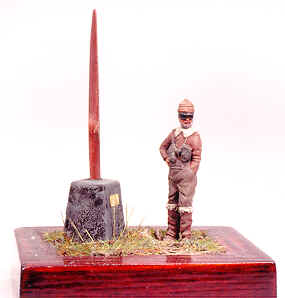 Denna figur är helgjuten i resin från Elan och skalan är 1:48. Figuren målades för en artikel i Allt om Hobby nr 6/97 om figurmålning.
Basen scratchbyggdes av Celluclay mm. Propellern på monumentet är från en Eduard byggsats. Idén var att han skulle sörja en stupad kamrat. Har du sett själv piloternas grav från flygets tidiga år? De flesta var stolt utprydda med brutna propellrar…
This article was originally published in IPMS Stockholm Magazine in January 1998.