Bang For the Buck Part II
by Rafi Ben-Shahar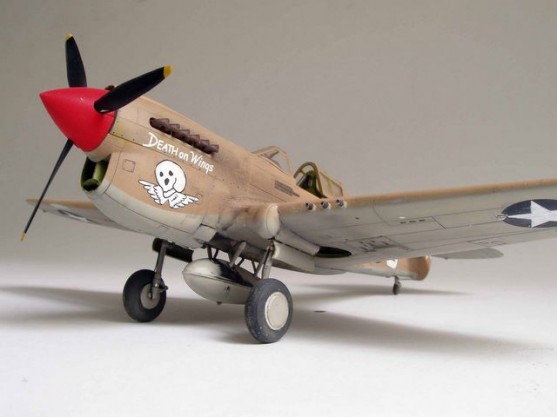 In my never-ending search for good kits, I came upon the AmTech series of Curtiss P-40 Warhawks. This ubiquitous kit origins from Ertl and was once among the better games in town with respect to the 1/48 P-40 kits thanks to the accurate outline and simplicity of construction. Its modest price by comparison to the Mauve, Eduard and the newest Hasegawa kit caught my attention. It took me a while to realize the potential of this kit as I was rather focused on complicated paint schemes and other state-of-the art kits.
From the outset, the AmTech model, much like the real aircraft, looked pretty dull. But thanks to the diversity of optional markings in many of AmTech kits, it downed on me that there is a beauty in the making of plenty. The incredibly low price (around $10-15) coupled with goodies offered in the box every now and then such as paint masks, vac-formed canopies, resin parts and even an appropriate Squadron In Action booklet, the Warhawk production mushroomed in my workshop.
I present here a sample of my AmTech P-40 variants, six models in all.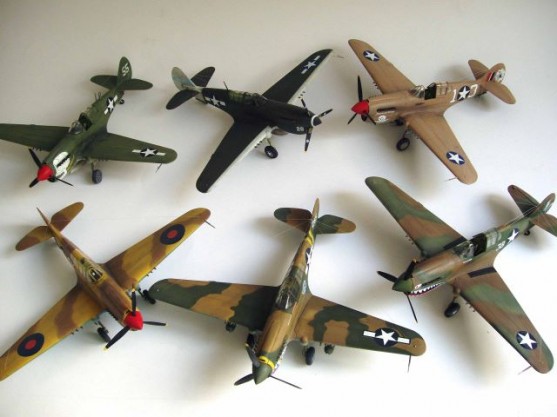 There is no question that the quality of the AmTech mould is not up to Hasegawa's standards. Problem areas include engine cowling, fit between wings and fuselage and barren wheel wells, to name a few. It is perhaps advisable to pay more for a better kit if you only want one or two P-40s in your collection than perfecting this kit.
Hence, I turned a blind eye to most imperfections and concentrated in utilizing the kits as platforms to experiment with different weathering techniques. While I did not manage to mess even one kit, the savings in money and energy in terms of correcting the faults, certainly met its end. Weathering my models using some more extreme measures is now a walk in the park thanks to AmTech Warhawks.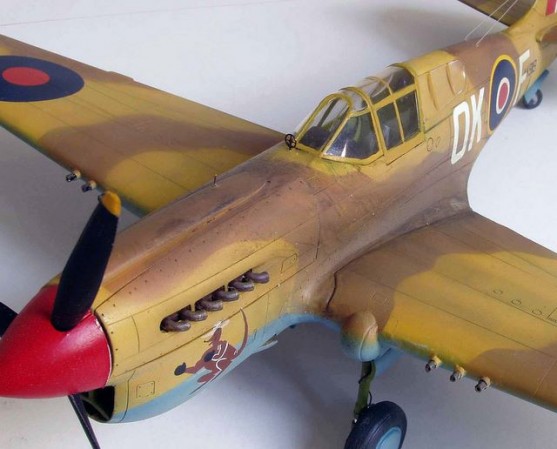 This article was originally published in IPMS Stockholms Magazine inJanuary 2007