En inbjudan från Ilya Kotin till "The Stupino exhibition", för den som söker nya utmaningar!

Dear colleagues, comrades – in – hobbies!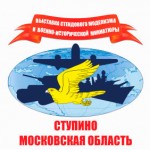 In April – May of every year since 2007, in the town of Stupino (Moscow region) we hold a plastic models contest – exhibition, timed to the victory of the Soviet people in the war with Nazi Germany.
The number of participants in the event has increased significantly over the years: while only 13 plastic models enthusiasts took part in the first exhibition, in 2011 the number of participants exceeded 120, from twelve regions of Russia, from cities of Moscow, Ryazan, Tula, Nizhni-Novgorod, Smolensk, Tver, Stavropol and others.
The Stupino exhibition has well-deserved a ranking position among the first ten exhibitions of the kind in all Russia.
And now we invite you to our exhibition!
It will take place from May 5 to May 19, 2012.
The contest will be held on May 17-19.
Participation is free of charge, during the event we organize sales of plastic model kits, books and accessories, provide master classes.
If you are interested, we can send to your email address the Statute of the exhibition in Russian and English.
You can send your application for participation on this address: yurii_korolko@mail.ru
Organizers' contact telephone numbers are +7-916-708-62-54, +7-903-160-79-84
Sincerely yours Organizing committee.
Facebook group: http://www.facebook.com/groups/stupino/
More info http://stupino.scale-rotors.ru/